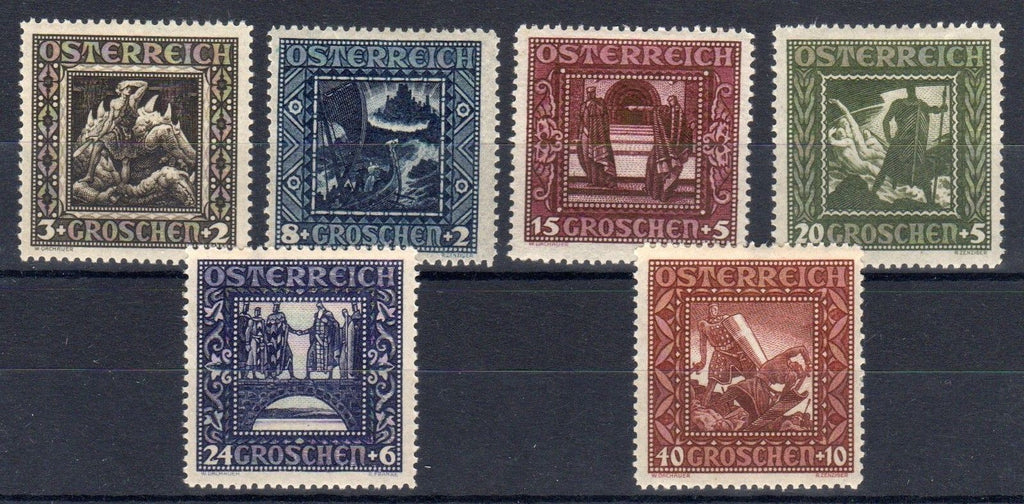 #B71-B76 Austria - Nibelungen Issue (MLH)
1926 Nibelungen Issue, Charity Stamp for Child Welfare, Set of 6. Designs: 3g + 2g, Siegfried slaying the dragon. 8g + 2g, Gunther's voyage to Iceland. 15g + 5g, Brunhild accusing Kriemhild. 20g + 5g, Nymphs telling Hagen the future. 24g + 6g, Rudiger von Bechelaren welcomes the Nibelungen. 40g + 10g, Dietrich von Bern vanquishes Hagen.
You may also be interested in...