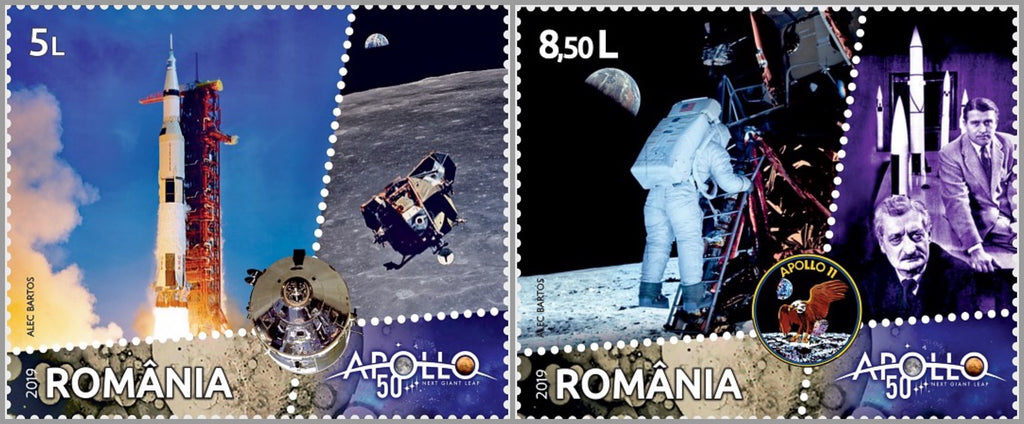 #6290-6291 Romania - 2019 Moon Landing, 50th Anniv., Set of 2 (MNH)
2019 - First man on the moon, 50th Anniversary, Set of 2. Designs: 5 l, Launch of Apollo 11, Command and Lunar Modules above Moon. 8.50 l, Astronaut on ladder of Lunar Module, Apollo 11 patch, Hermann Oberth (1894-1989) and Wernher von Braun (1912-77), aerospace engineers.
Also listed under...
You may also be interested in...