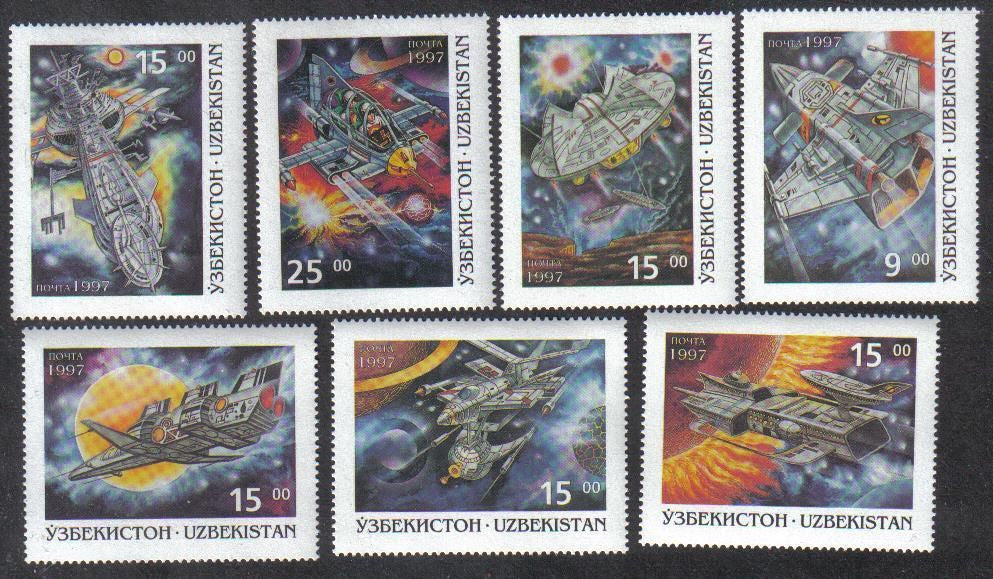 #124-130 Uzbekistan - Futuristic Space Travel (MNH)
1997 Futuristic Space Travel, Set of 7. Designs: 9s, Shuttle-type vehicle, vert. No. 125, Futuristic space travel vehicle. No. 126, Vehicle in front of sun. No. 127, Sun's rays, vehicle traveling left. No. 128, Large vehicle, sun in distance, vert. No. 129, Saucer-shaped vehicle landing on planet, vert. 25s, Two men in cockpit, vert.
Also listed under...
You may also be interested in...