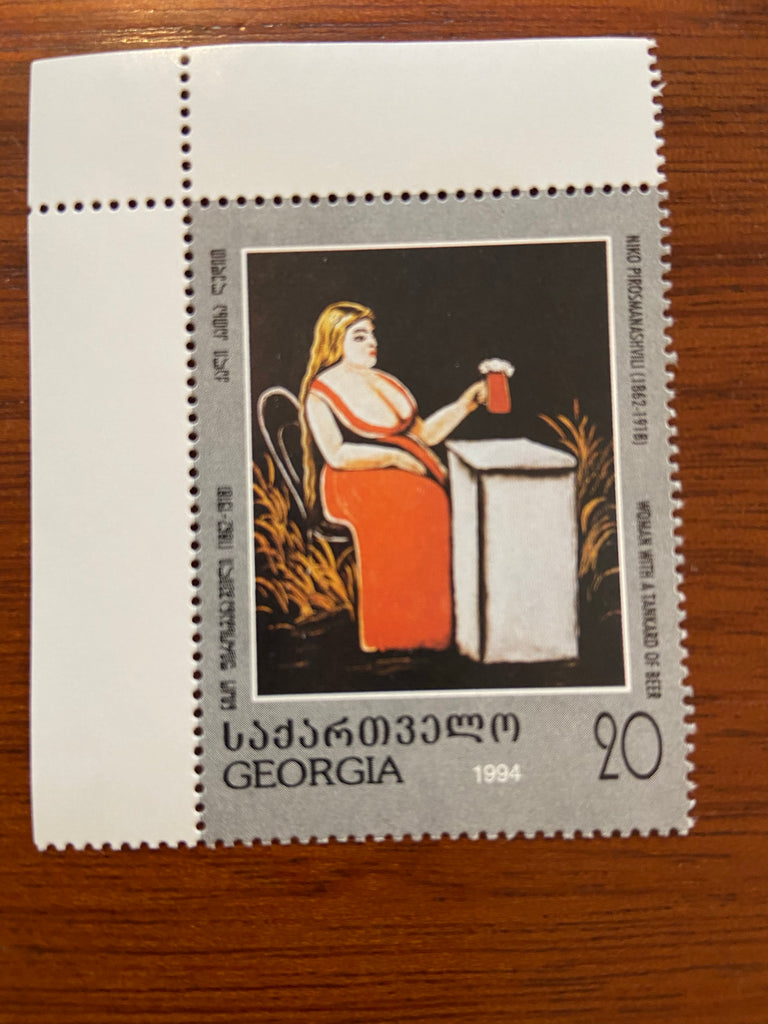 #100-109 Georgia - Paintings By Niko Pirosmanashvili (MNH)
1995 Paintings by Niko Pirosmanashvili (1862-1918), Set of 10. Designs: No. 100, Three Princes Carousing on the Grass. No. 101, Still Life. No. 102, Georgian Woman with a Tambourine, vert. No. 103, Bear on a Moonlit Night, vert. No. 104, Woman with a Tankard of Beer, vert. No. 105, Deer, vert. No. 106, Fisherman, vert. No. 107, Giraffe, vert. No. 108, Boy on a Donkey, vert. No. 109, Brooder with Chicks.
Also listed under...
You may also be interested in...