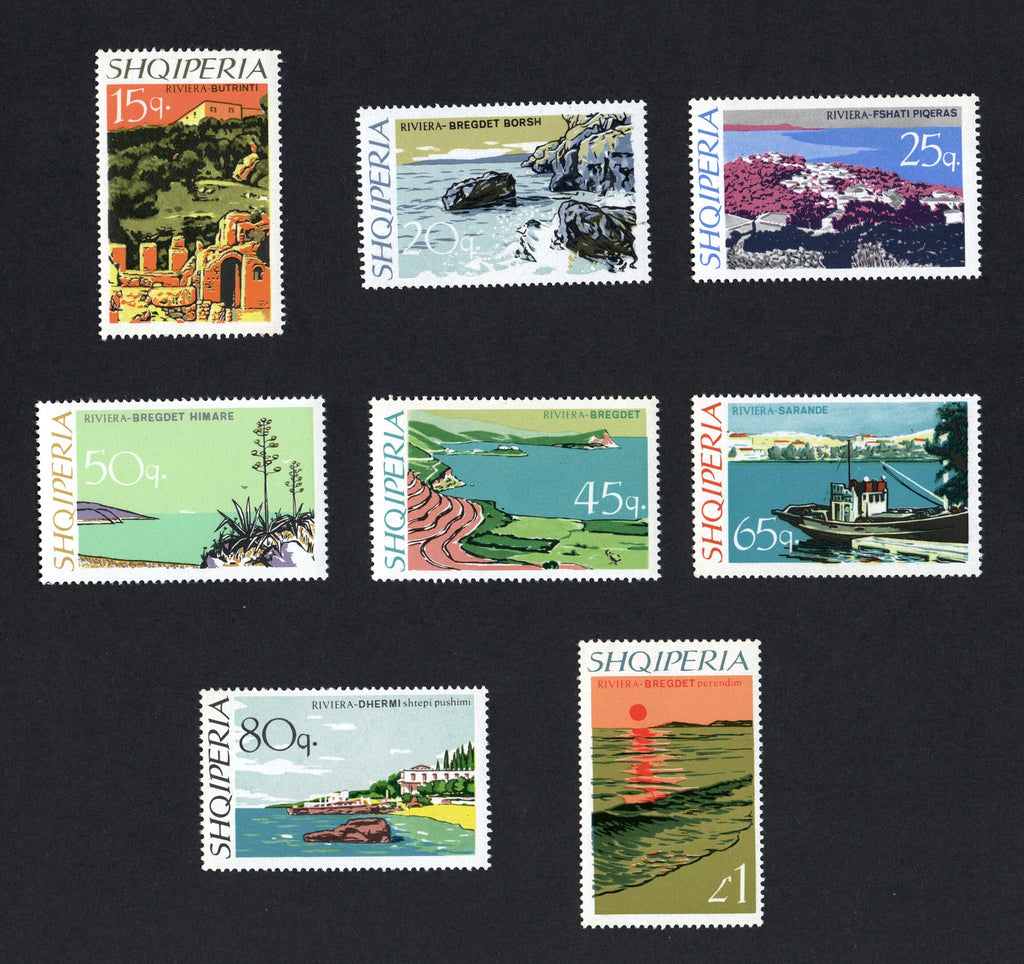 #1035-1042 Albania - Views, Set of 8 (MNH)
1967 Views, Set of 8. Designs: 15q, Buthrotum, vert. 20q, Seashore, Bregdet borsh. 25q, Shore, Fshati piqeras. 45q, Shore, Bregdet. 50q, Shore, Bregdet Himare. 65q, Ship, Sarande (Santi-Quaranta). 80q, Shore, Dhermi. 1 l, Sunset, Bregdet, vert.
Also listed under...
You may also be interested in...