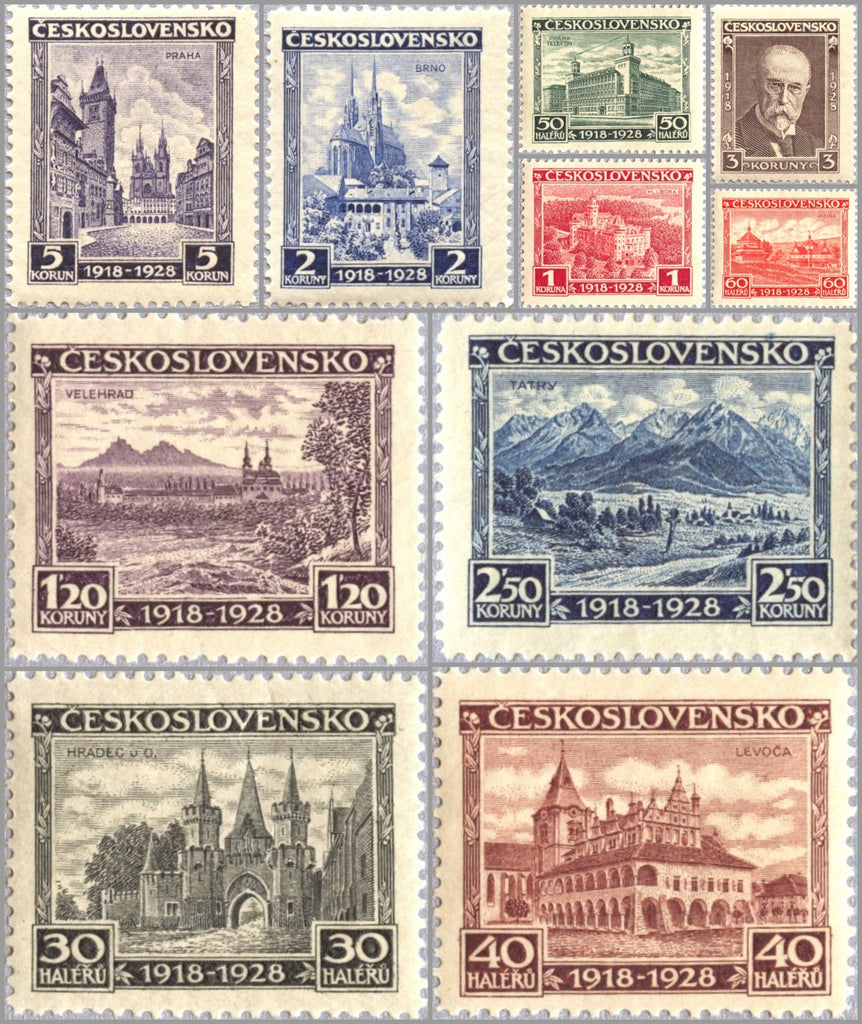 #142-151 Czechoslovakia - 10th Anniv. of Czech. Independence (MLH)
1928 - 10th Anniversary of Czech. Independence, Set of 10. Designs: 30h, Hradec Castle. 40h, Town Hall, Levoca. 50h, Telephone exchange, Prague. 60h, Town of Jasina. 1k, Hlubika Castle. 1.20k, Pilgrims' House, Velehrad. 2k, Brno Cathedral. 2.50k, Great Tatra. 3k, 
Tomas Garrigue Masaryk. 5k, Old City Square, Prague. 
Also listed under...
You may also be interested in...