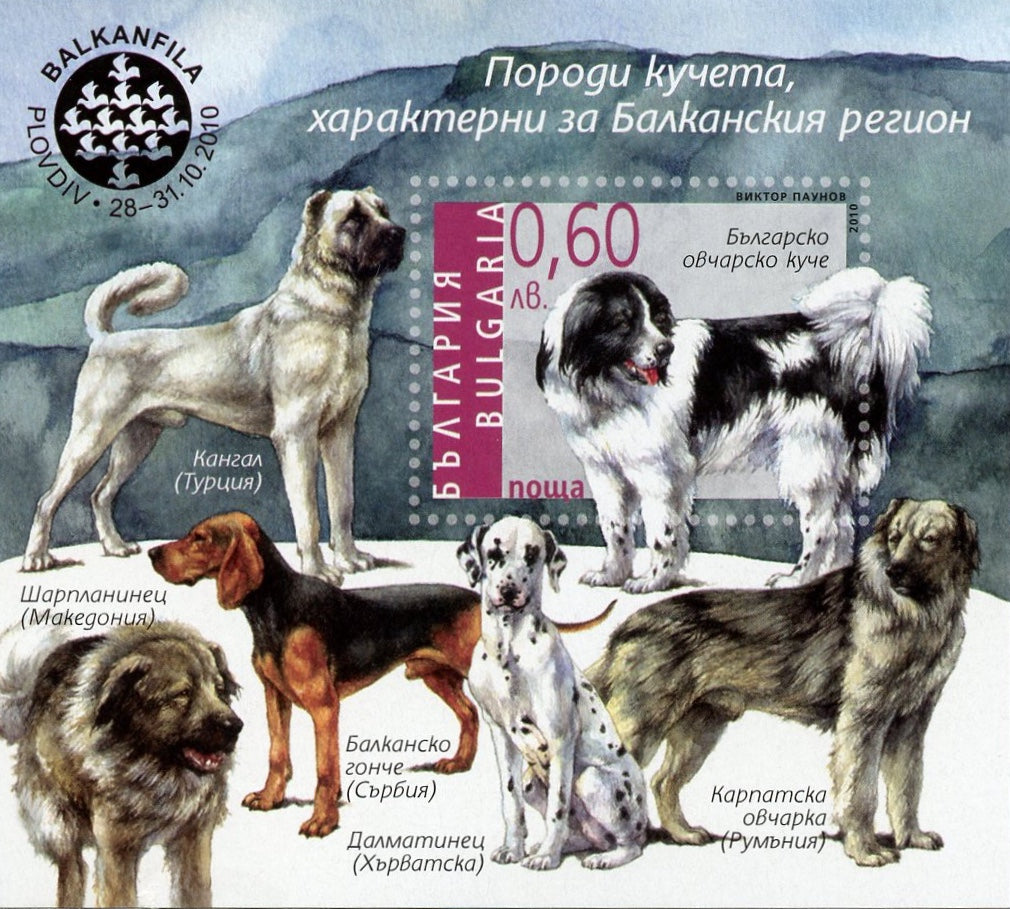 #4546 Bulgaria - Bulgarian Shepherd, Limited Ed., Imperf. S/S (MNH)
2010 Balkanphila Philatelic Exhibition, Plovdiv, Limited Edition, Imperf. Souvenir Sheet. Issued for the European Stamp Exhibition - Bulgaria 2009 / Balkanphila 2010. Design: Dog breeds of the Balkans: 60s, Bulgarian Shepherd.
Also listed under...
You may also be interested in...