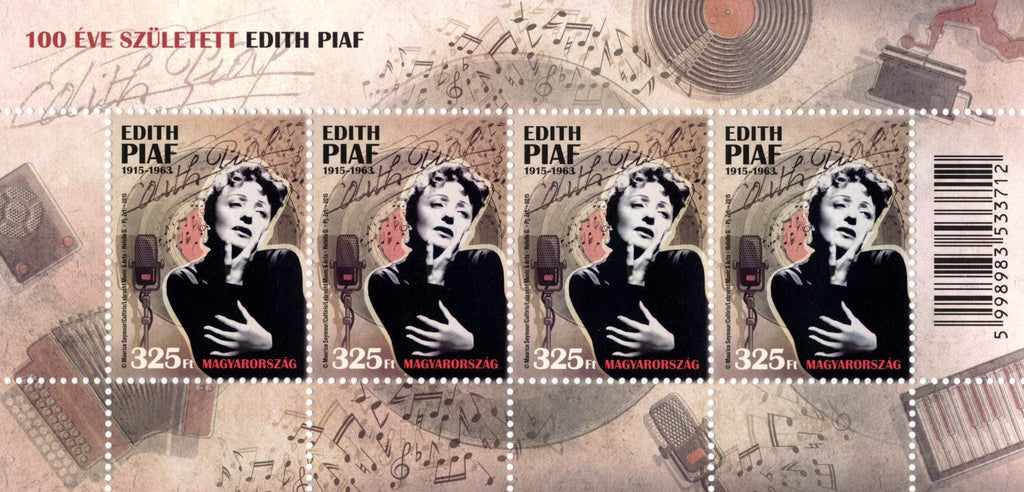 #4351 Hungary - Edith Piaf S/S (MNH)
Edith Piaf, Singer (1915-1963)
Format: miniature sheet, including 4 stamps with the same designs
Magyar Posta is issuing a commemorative stamp to mark the centenary of the birth of the French chanteuse, songwriter and actress Edith Piaf. The stamp shows the celebrated singer's portrait. Fifty thousand copies of the miniature sheet containing four identical stamps designed by the graphic artist Glória Hefelle were produced by the Pénzjegynyomda printing company.
Also listed under...
You may also be interested in...