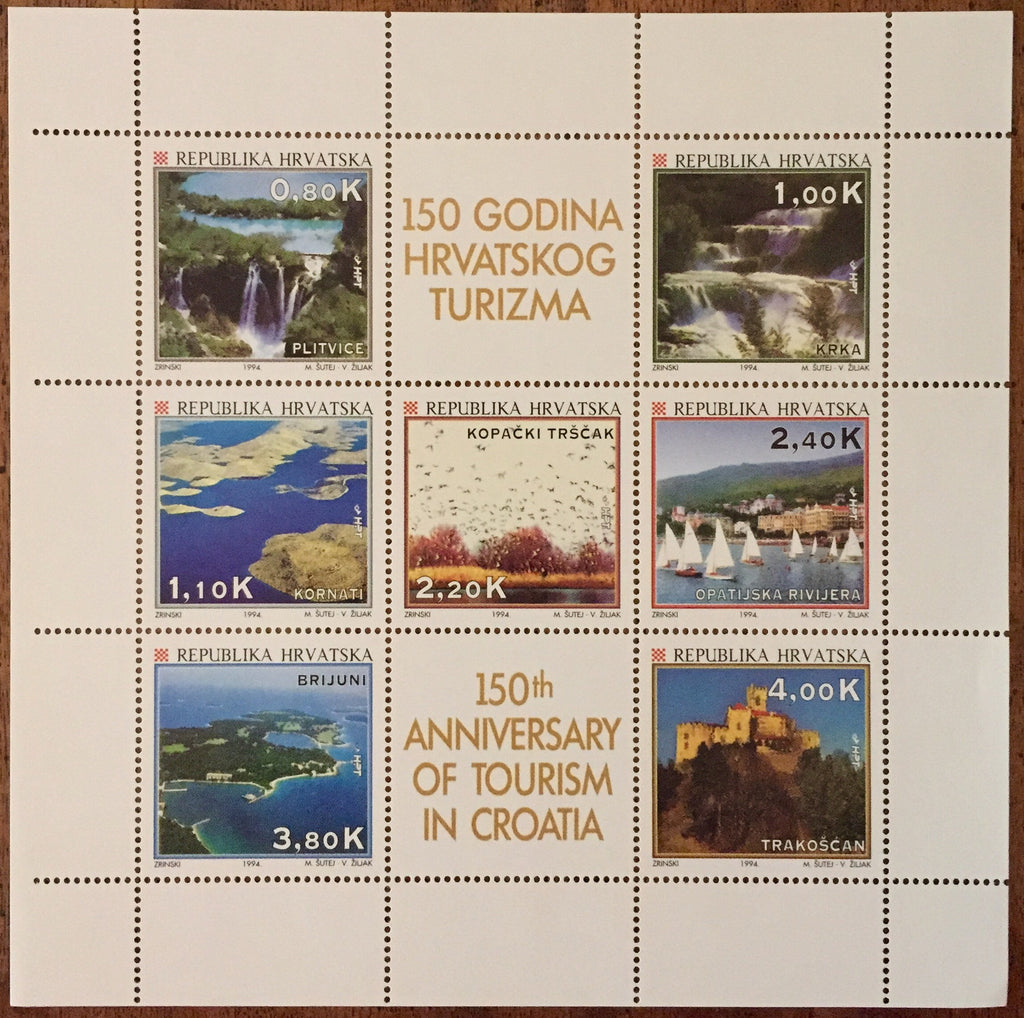 #202a Croatia - Tourism in Croatia, 150th Anniv. M/S (MNH)
1994 Tourism in Croatia, 150th Anniversary, Miniature Sheet of 7, #196-202 + 2 labels. Designs: 80 l, Plitvice Lakes National Park. 1k, Waterfalls, Krka River. 1.10k, Kornati Islands National Park. 2.20k, Kopacki Track Nature Park. 2.40k, Sailboats, Opatijska Rivijera. 3.80k, Brijuni Islands. 4k, Trakoscan Castle, Zagorje.
Also listed under...
You may also be interested in...