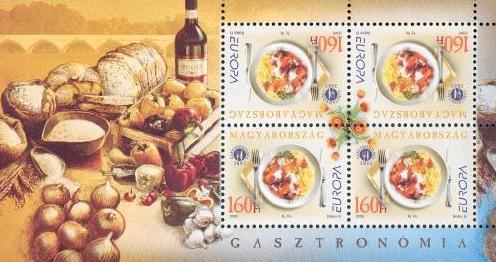 #3936 Hungary - 2005 Europa: Gastronomy S/S (MNH)
2005 Europa, Souvenir Sheet, 2 each, #a-b. Designs: Plate of Chicken Paprika and Dumplings with: a, Flowers at UR. b, Flowers at UL. 
The top and bottom rows of stamps in the sheet are tête-bêche
Also listed under...
You may also be interested in...