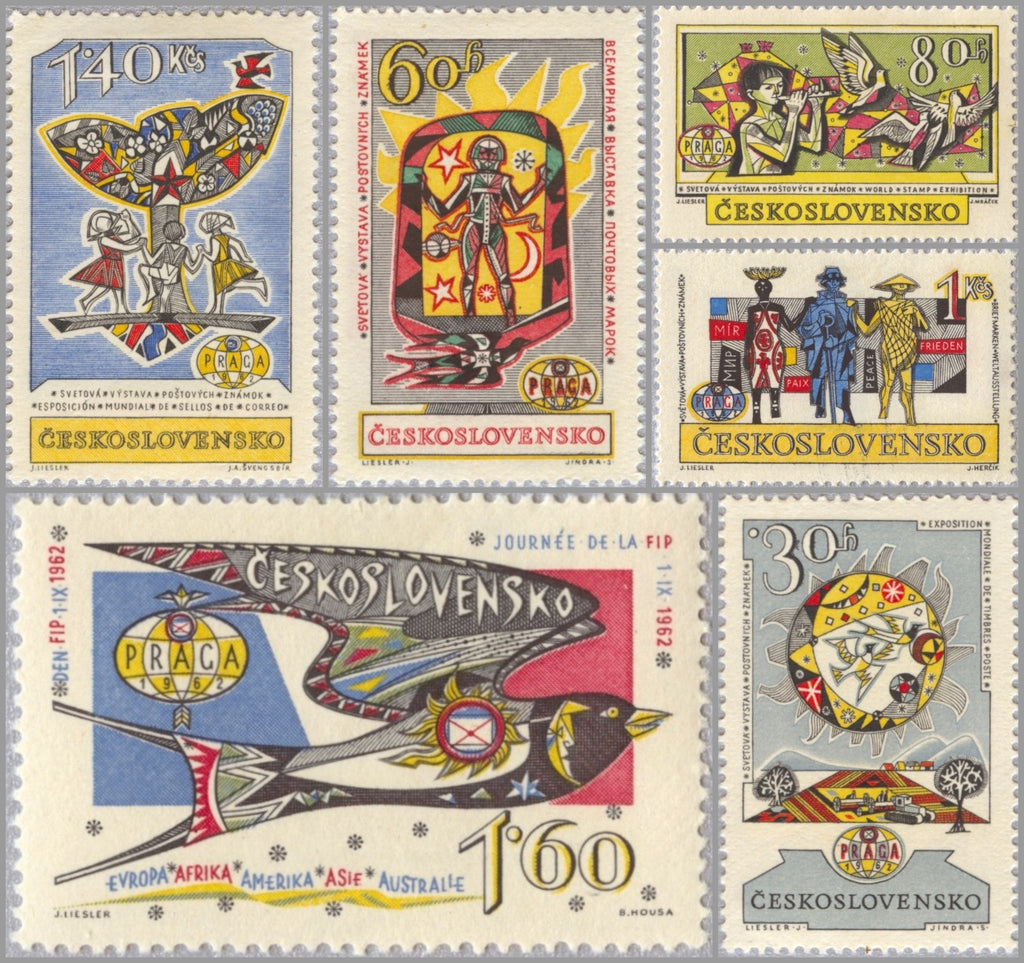 #1128-1133 Czechoslovakia - Praga 1962 (MNH)
1962 - "PRAGA 1962 World Exhibition of Postage Stamps," 8/18-9/2/62, Set of 6. Designs: 30h, Agriculture. 60h, Astronaut in capsule. 80h, Boy with flute, horiz. 1k, Workers of three races, horiz. 1.40k, Children dancing around tree. 1.60k, Flying bird, horiz.
Also listed under...
You may also be interested in...