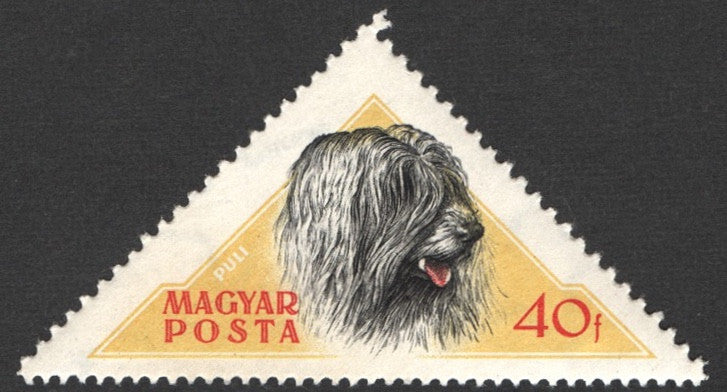 #1148-1155 Hungary - Hungarian Dogs (MNH)
1956 Hungarian Dogs, Set of 8. Designs: 40f, Puli (Sheepdog). 50f, Puli and Steer. 60f, Pumi (Sheepdog) (Also known as the Hungarian herding terrier). 80f, Hungarian pointer. 1fo, Retriever with foul. 1.20fo, Kuvasz (Sheepdog). 1.50fo, Komondor (Hungarian Sheepdog). 2fo, Komondor (head).
Also listed under...
You may also be interested in...