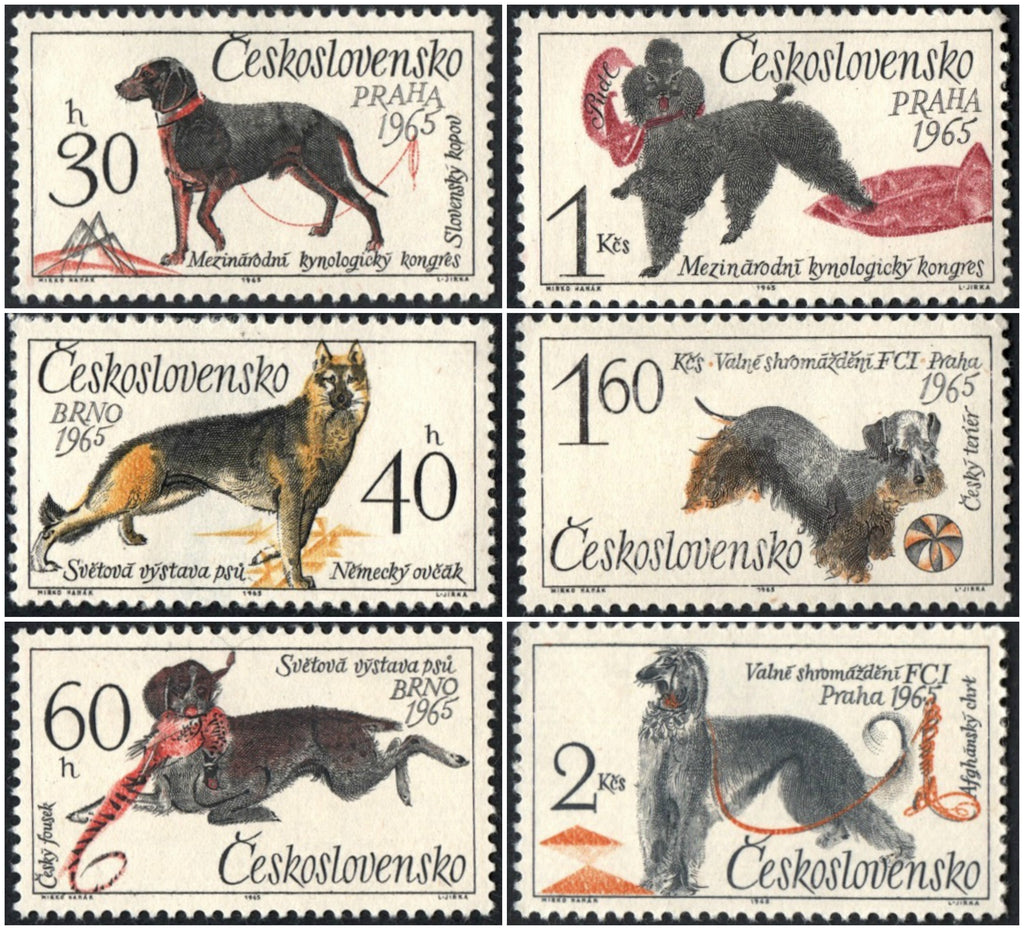 #1312-1317 Czechoslovakia - Dogs, Set of 6 (MNH)
1965 World Dog Show at Brno and the International Dog Breeders Congress, Prague, Set of 6 Stamps. Designs: Dogs: 30h, Slovakian kopov. 40h, German shepherd. 60h, Czech hunting dog with pheasant. 1k, Poodle. 1.60k, Czech terrier. 2k, Afghan hound.
Also listed under...
You may also be interested in...