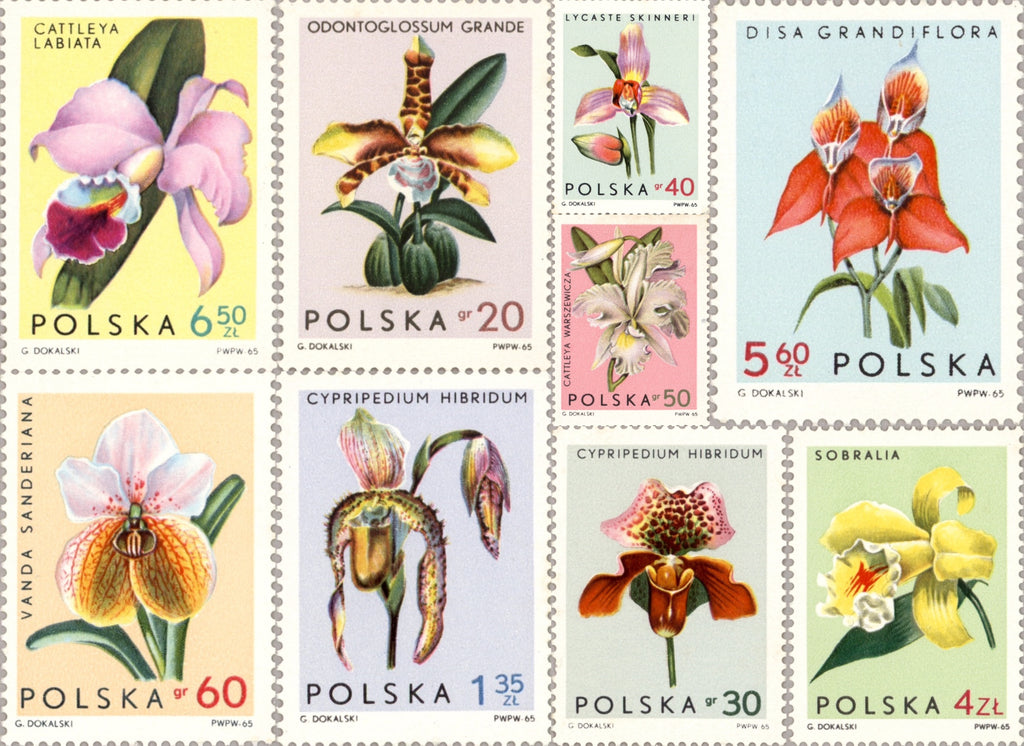 #1346-1354 Poland - Orchids (MNH)
1965 Orchids, Set of 9. Designs: 20g, Rossioglossum grande (Odontoglossum grande) (Tiger orchid). 30g, Cypripedium Hibridum (Lady's slipper). 40g, Lycaste skinneri (White Nun Orchid). 50g, Cattleya. 60g, Vanda sanderiana (Waling-waling). 1.35z, Cypripedium hibridum. 4z, Sobralia. 5.60z, Disa uniflora (Disa grandiflora) (Red disa). 6.50z, Cattleya labiata (Crimson cattleya).
Also listed under...
You may also be interested in...