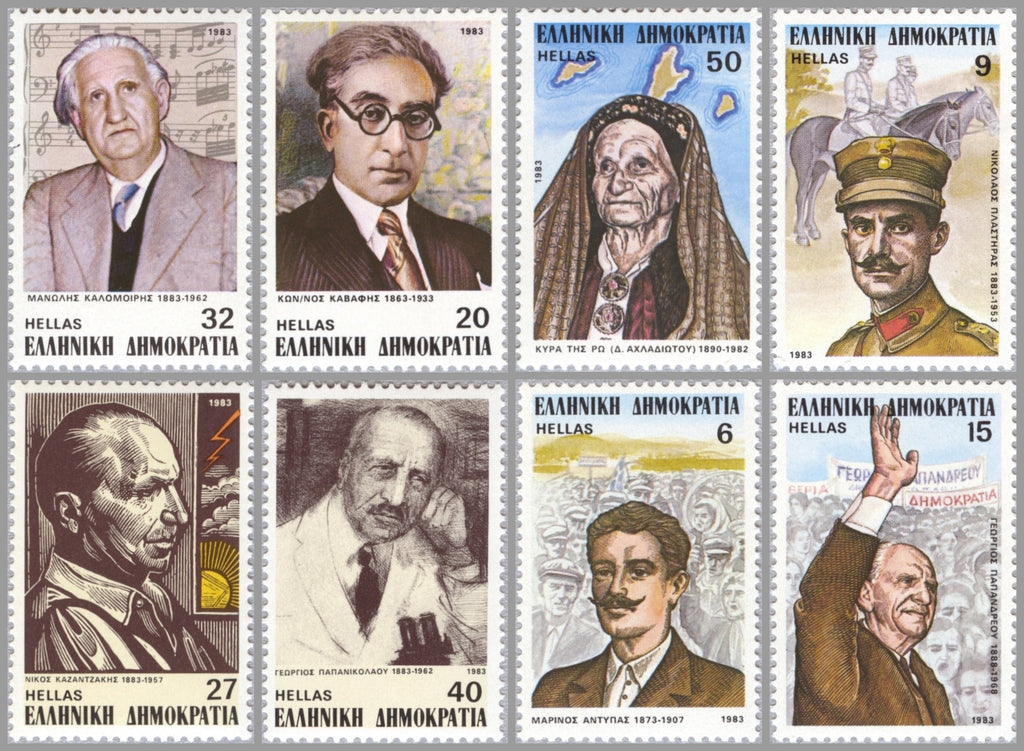 #1461-1468 Greece - Famous Greeks (MNH)
1983 Famous Greeks, Set of 8. Designs: 6d, Marinos Antypas (1873-1907), Farmers' Movement leader. 9d, Nicholas Plastiras (1883-1953), prime minister. 15d, George Papandreou (1888-1968), statesman. 20d, Constantine Cavafy (1863-1933), poet. 27d, Nikos Kazantzakis (1883-1957), writer. 32d, Manolis Kalomiris (1883-1962), composer. 40d, George Papanicolaou (1883-1962), medical researcher. 50d, Despina Achladioti (Lady of Ro) (1890-1982), nationalist.
Also listed under...
You may also be interested in...