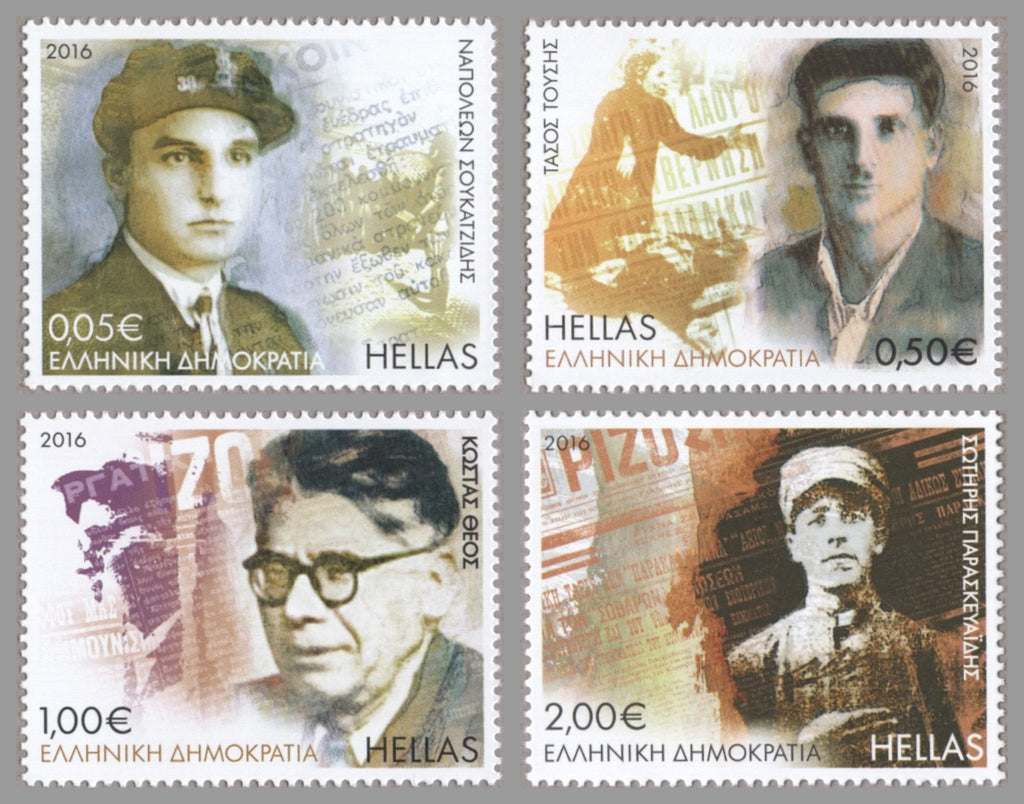 #2734-2737 Greece - Labor Leaders, Set of 4 (MNH)
2016 Labor Leaders, Set of 4. Designs: 5c, 
Napoleon Soukatzidis (1909-44), executed trade union leader. 50c, 
Tassos Toussis (1911-36), murdered striker. €1, 
Kostas Theos (1896-1958), exiled labor leader. €2, 
Sotiris Paraskevaidis, Communist activist killed at 1924 rally, denomination at LL.
Also listed under...
You may also be interested in...