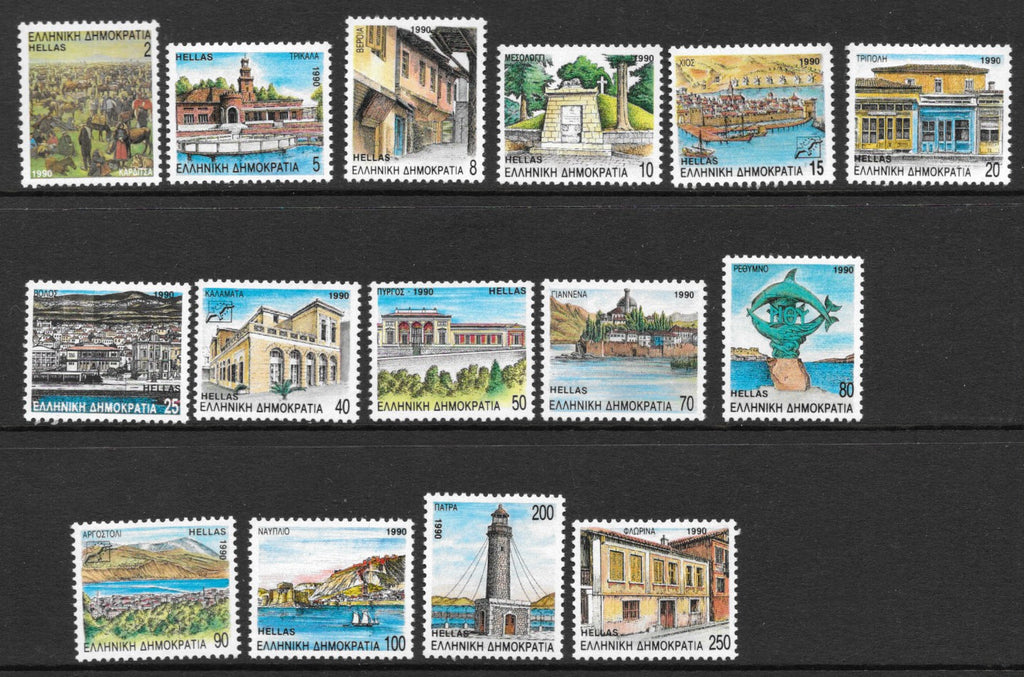 #1685-1699 Greece - Department Seats (MNH)
1990 Department Seats, Set of 15. Designs: 2d, Karditsa, the commercial-animal fair. 5d, Trikala fort and clock tower. 8d, Veroia, street with traditional architecture. 10d, Mesolóngion, Central Monument of Fallen Heroes in the Exodus. 15d, Chios, view. 20d, Tripolis, street with neoclassical architecture. 25d, Volos, view with town hall, woodcut by A. Tassou. 40d, Kalamata, neoclassical town hall. 50d, Pyrgos, central marketplace. 70d, Ioannina, view of the lake and island. 80d, Rethymnon, sculpture at the port. 90d, Argostolion, view before earthquake. 100d, Nauplia, Bourtzi with Palamidi in the background. 200d, Patras, central lighthouse. 250d, Florida, street with neoclassical architecture. Nos. 1685, 1687, 1695, 1698, vert.
You may also be interested in...