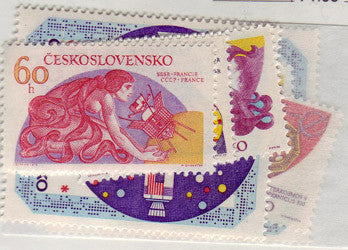 #2024-2028 Czechoslovakia - Space Research (MNH)
1975 International Cooperation in Space Research, Set of 5. Designs: 30h, Study of Shortwave Solar Radiation. 60h, Study of Aurora Borealis & Oreol Satellite. 1k, Study of ionosphere & cosmic radiation. 2k, Copernicus, radio map of the sun & satellite. 5k, Soyuz-Apollo Link-up in Space.
Also listed under...
You may also be interested in...