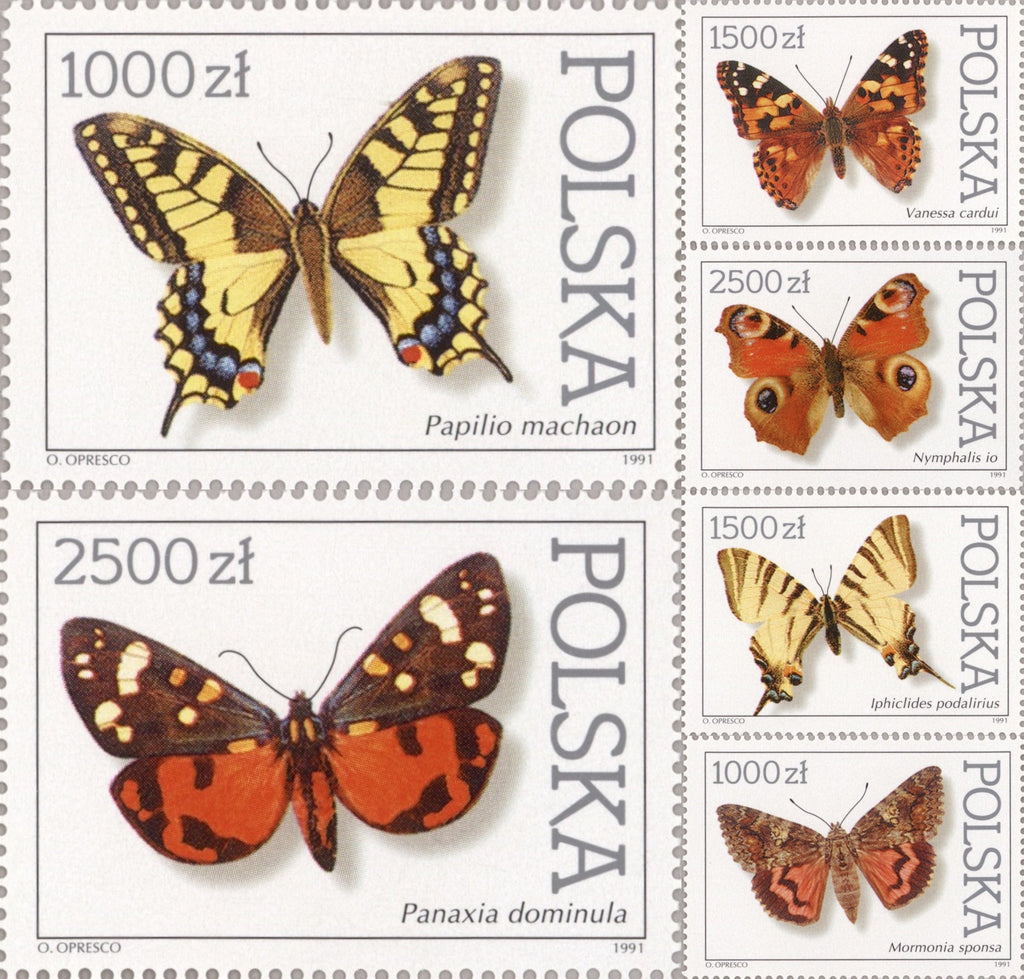 #3050-3055 Poland - Butterflies (MNH)
1991 Butterflies, Set of 6. Designs: No. 3050, Papilio machaon (Old World swallowtail). No. 3051, Mormonia sponsa. No. 3052, Vanessa cardui (Painted lady). No. 3053, Iphiclides podalirius (Scarce swallowtail). No. 3054, Panaxia dominula (Scarlet tiger moth). No. 3055, Nymphalis io (Peacock butterfly).
Also listed under...
You may also be interested in...