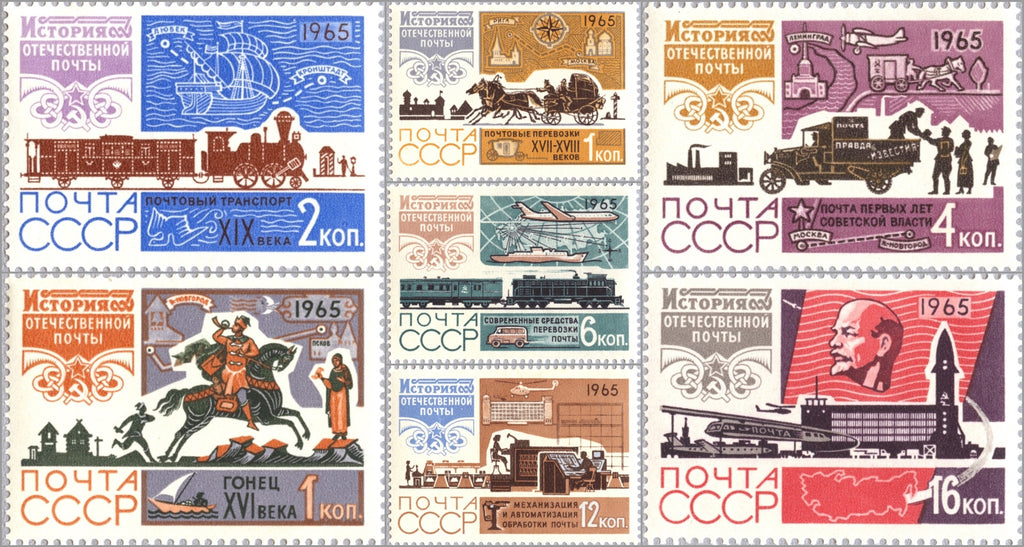 #3098-3104 Russia - History of the Post (MNH)
1965 History of the Post, Set of 7. Designs: No. 3098, Post rider, 16th cent. No. 3099,  Mail coach, 17th-18th centuries. 2k, Train, 19th century. 4k, Mail truck, 1920. 6k, Train, ship and plan. 12k, New Moscow post office, helicopter, automatic sorting and canceling machines. 16k, Lenin, airport and map of USSR.
Also listed under...
You may also be interested in...