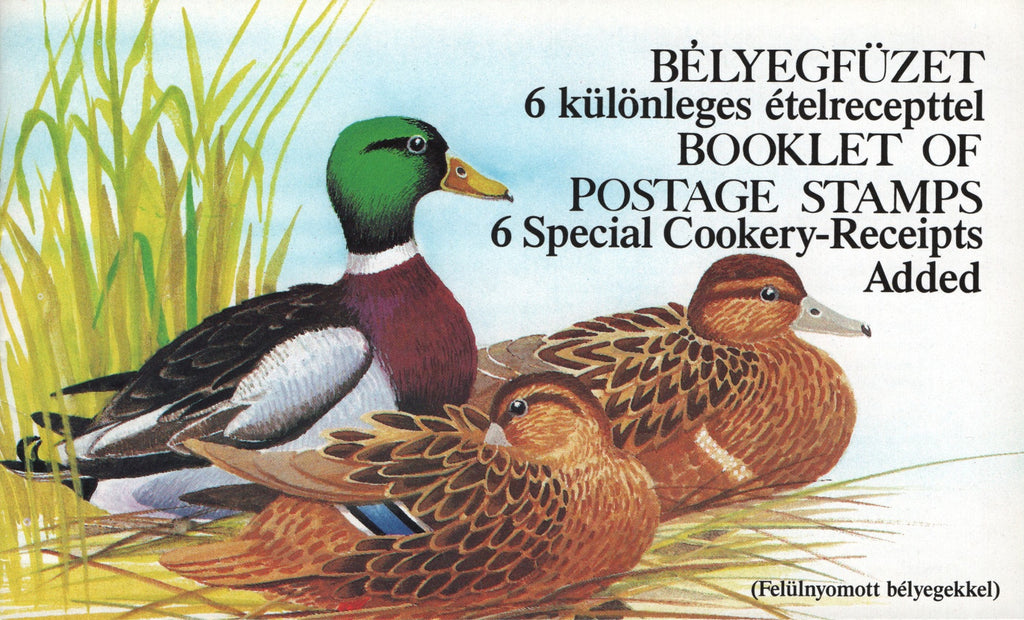 #3200a Hungary - Ducks, (Surcharged), Complete Booklet (English) (MNH)
1989 Ducks, Nos. 3136 and 3138 Surcharged, Complete Booklet (Cover in English and German). Designs: No. 3199, 3fo on 2fo #3136, pane of 10 + No. 3200, 5fo on 4fo #3138, pane of 10 with gutter between. (No. 3136, 2fo, Anas crecca (Eurasion teal); No. 3138, 4fo, Anas penelope (Eurasion wigeon).
Also listed under...
You may also be interested in...