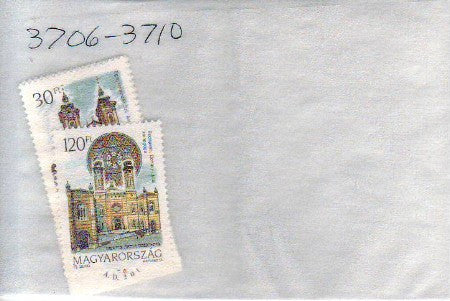 #3706-3710 Hungary - Houses of Worship (MNH)
2000 Houses of Worship, Set of 5. Designs: No. 3706, 30fo, Abbey Church, Ják. No. 3707, 30fo, Reformed Church, Tákos. No. 3708, 30fo, St. Antal's Church, Ever. No. 3709, 30fo, Deák Evangelical Church, Budapest. No. 3710, 120fo, Dohany Synagogue, Budapest.
Also listed under...
You may also be interested in...