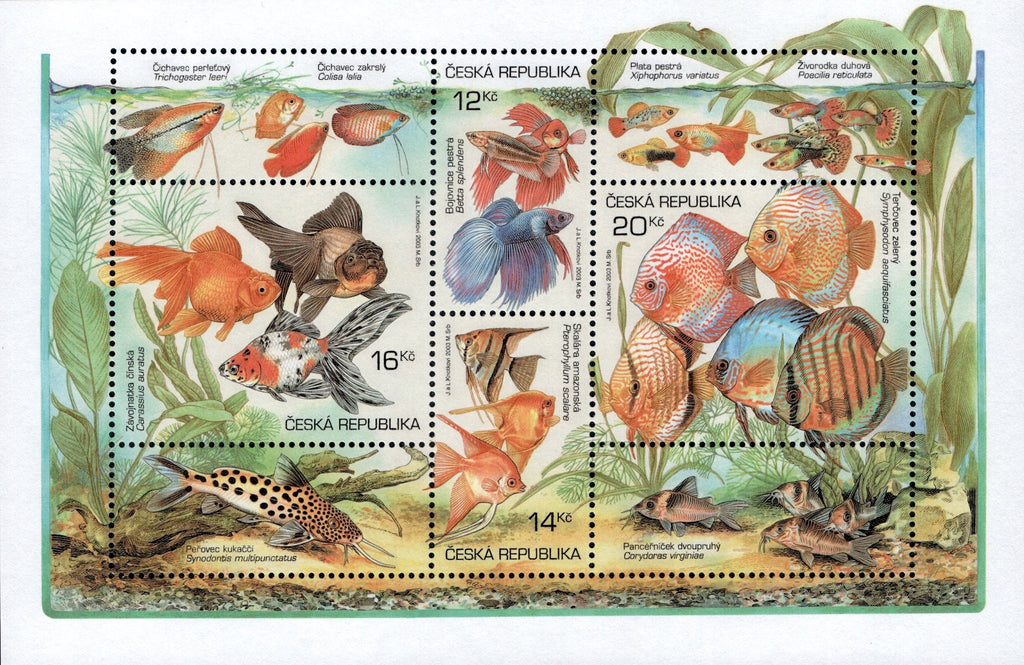 #3210 Czech Republic - Tropical Fish S/S (MNH)
2003 Tropical Fish Souvenir Sheet of 4, #a-d. Designs: a, 12k, Betta splendens (Siamese fighting fish). b, 14k, Pterophyllum scalare (Freshwater angel fish). c, 16k, Carassius auratus (Goldfish). d, 20k, Symphysodon aequifasciatus (Blue discus).
Also listed under...
You may also be interested in...