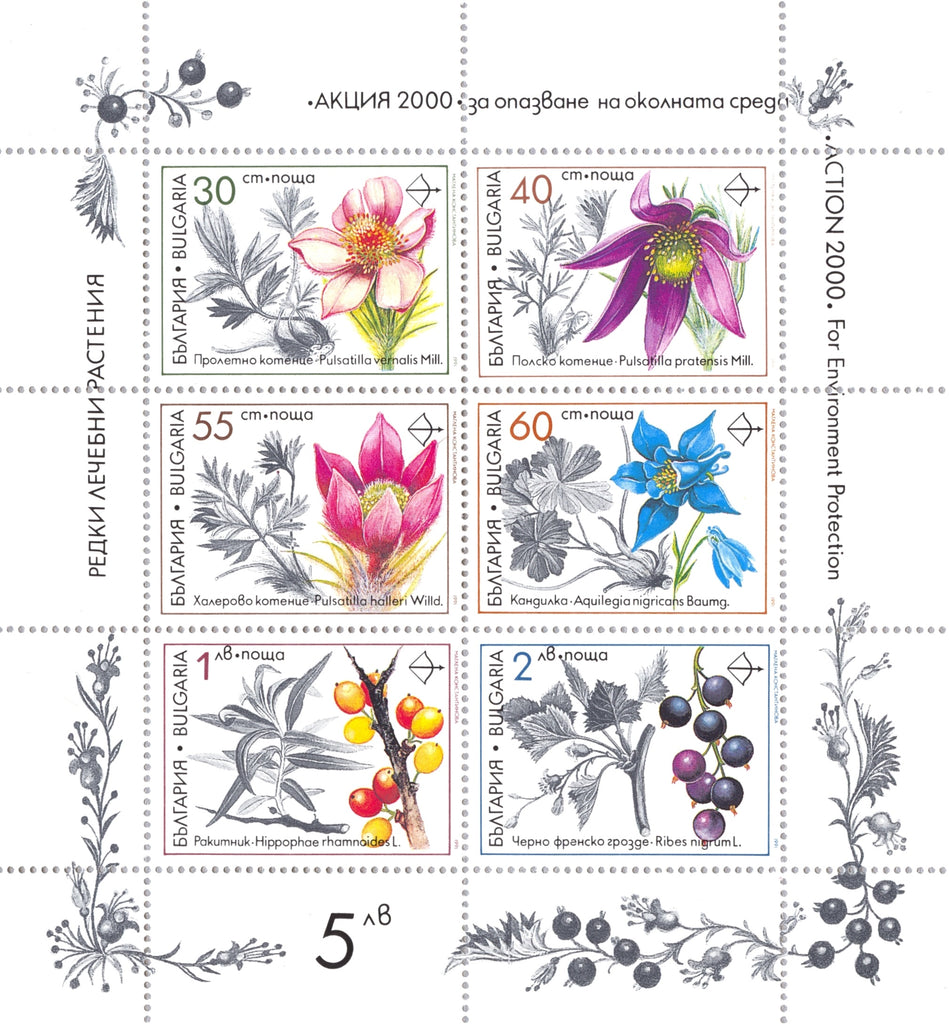 #3651a Bulgaria - Medicinal Plants M/S (MNH)
1991 Medicinal Plants, Miniature Sheet of 6, #3646-3651. Designs: 30s, Pulsatilla vernalis (Lady of the snows). 40s, Pulsatilla pratensis. 55s, Pulsatilla halleri (Anemone halleri). 60s, Aquilegia nigricans (Bulgarian columbine). 1 l, Hippophae rhamnoides (Seaberry). 2 l, Ribes nigrum (Black currant). 
Also listed under...
You may also be interested in...