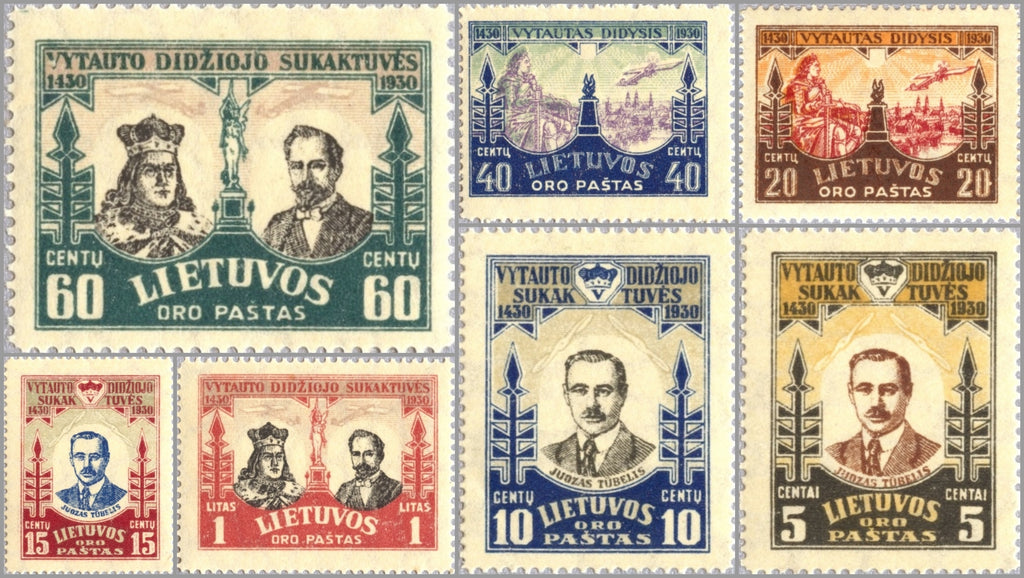 #C40-C46 Lithuania - Grand Duke Vytautas (MLH)
1930 - 5th Cent. of the Death of the Grand Duke Vytautas, Set of 5 (MLH). Designs: Nos. C40, C41, C42, Juozas Tubelis. Nos. C43, C44, 
Vytautas and airplane over 
Kaunas. Nos. C45, C46, 
Vytautas and Antanas Smetona.
Also listed under...
You may also be interested in...