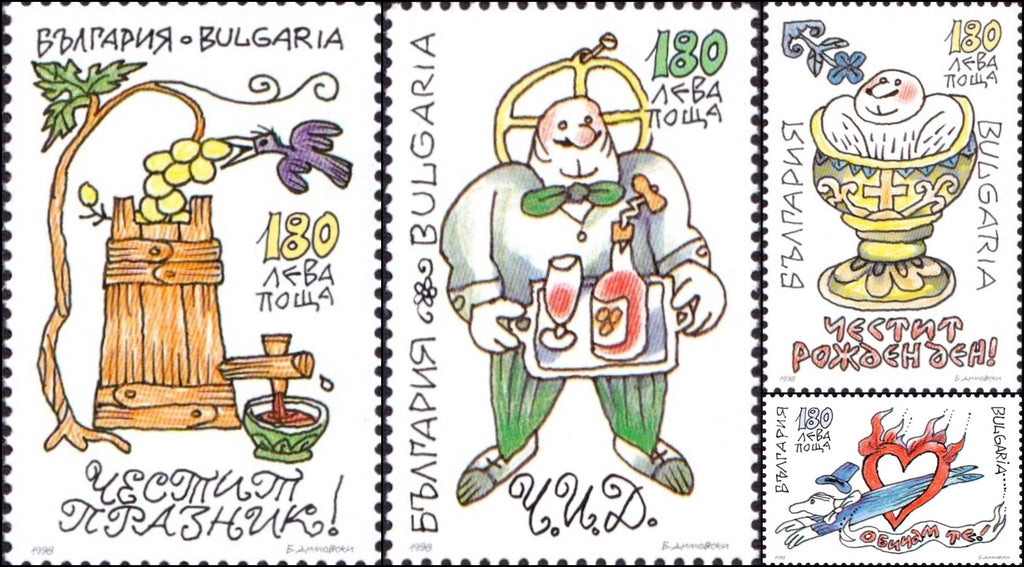 #4059-4062 Bulgaria - Greetings Stamps (MNH)
1998 Greetings Stamps, Set of 4. Designs: No. 4059, Man diving through flaming heart, "I Love You." No. 4060, Baby emerging from chalice, "Happy Birthday." No. 4061, Grapevine, bird, wine coming from vat, "Happy Holiday." No. 4062, Waiter carrying tray with glass and bottle of wine, "Happy Name Day."
Also listed under...
You may also be interested in...