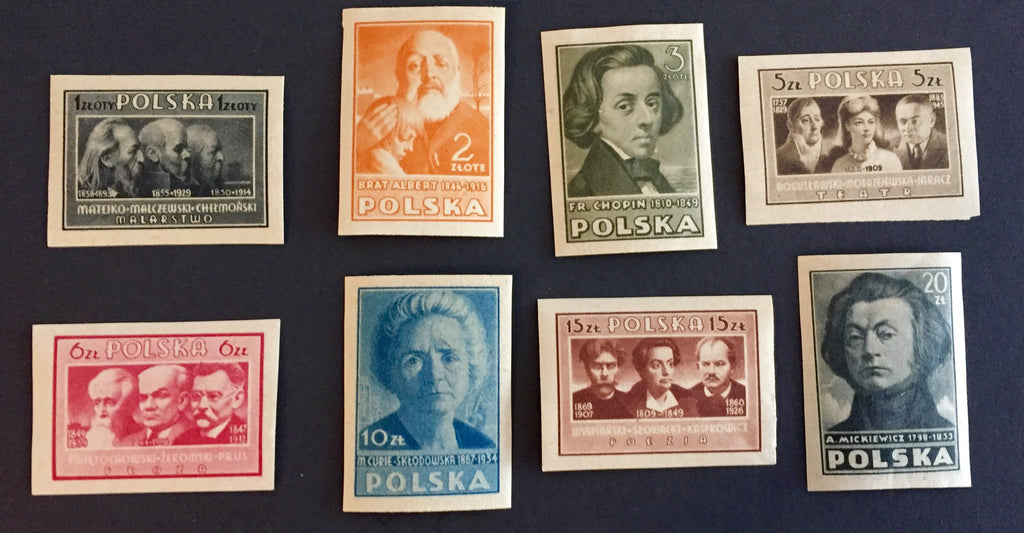 #412B-412I Poland - Types of Artists, Imperf (MNH)
1947; Designs: 1z, Jan Matejko, Jacek Malczewski, Josef Chelmonski. 2z, Adam Chmielowski (Brother Albert). 3z, Chopin. 5z, Wojciech Boguslawski, Helena Modjeska and Stefan Jaracz. 6z, 
Aleksander
Świętochowski
, Stephen Zeromski and Boleslaw Prus. 10z, Marie Sklodowska Curie. 15z, Stanislaw Wyspianski, Juliusz Slowacki and Jan Kasprowicz. 20z, Adam Mickiewicz
Also listed under...
You may also be interested in...