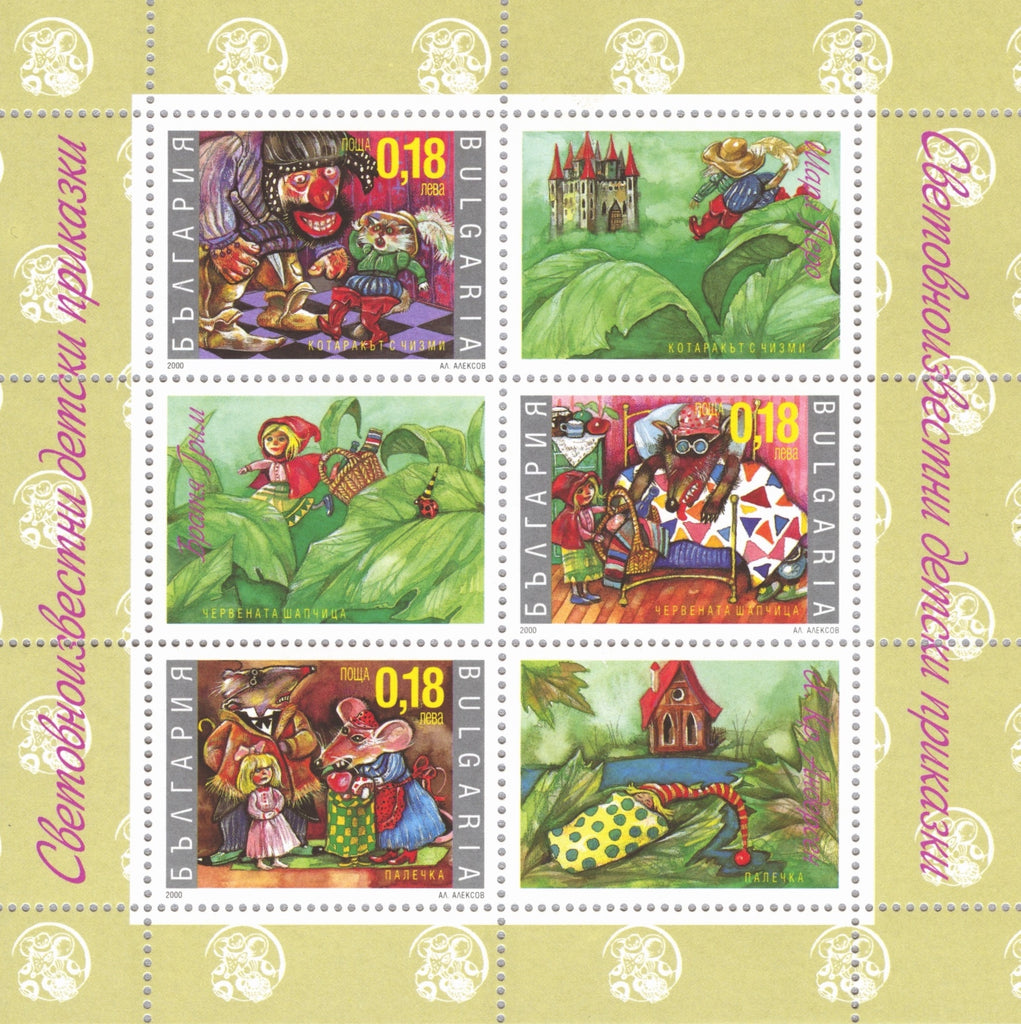 #4141 Bulgaria - Fairy Tales S/S (MNH)
2000 Fairy Tales, Souvenir Sheet of 3, #a-c + 3 labels. Designs: a, Puss in Boots, by Charles Perrault. b, Little Red Riding Hood, by the Brothers Grimm. c, Thumbelina, by Hans Christian Andersen.
Also listed under...
You may also be interested in...