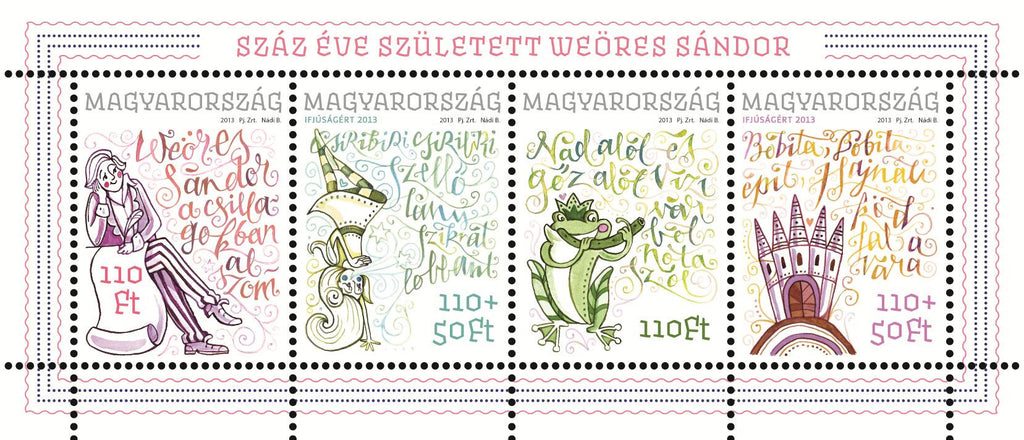 #4288 Hungary - Sandor Weores, Writer M/S (MNH)
2013 - 100 Years since the birth of Sándor Weöres (1913-1989), Writer, Miniature Sheet of 4, #a-d. Designs: a, 11fo, Writer. b, 110fo, Frog playing flute. c, 110fo + 50fo, Upside-down girl. d, 110fo + 50fo, Castle; Surtax for support of youth philately.
Also listed under...
You may also be interested in...