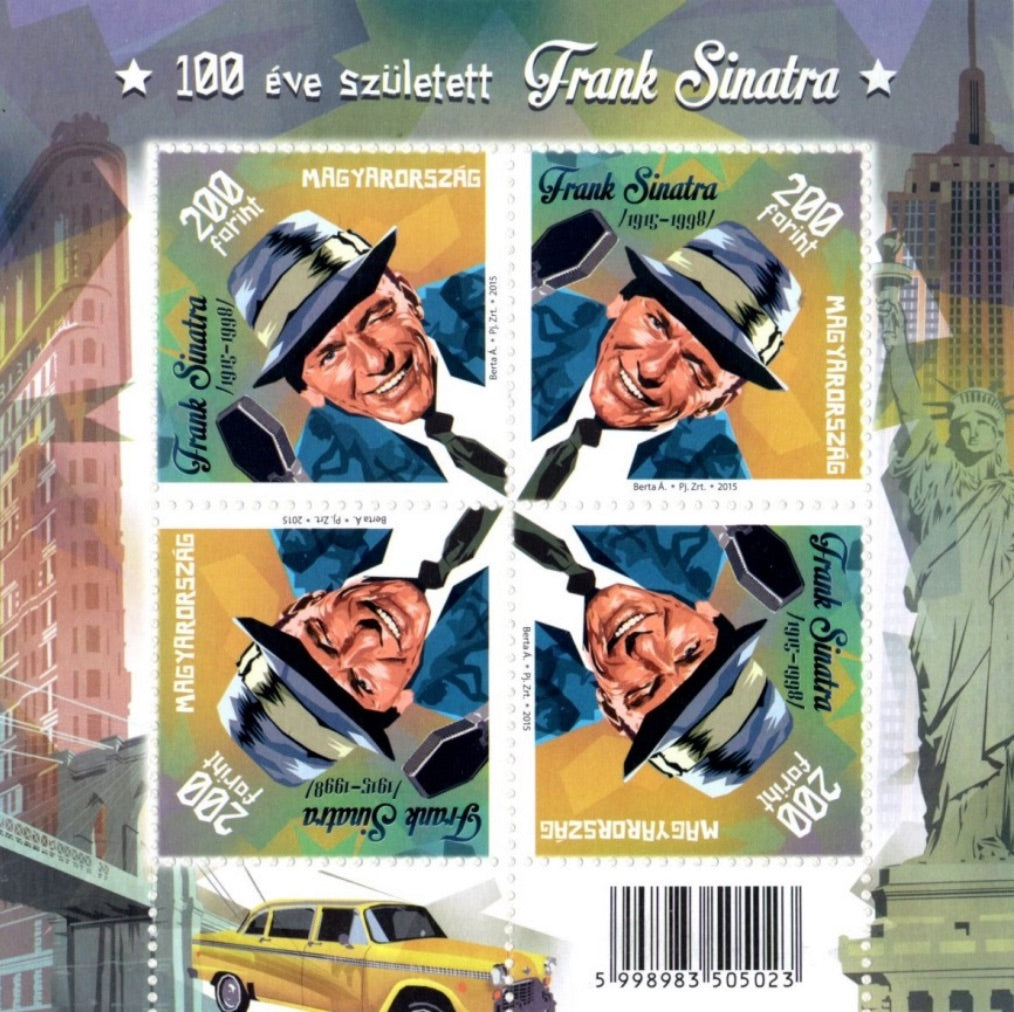 #4350 Hungary - Frank Sinatra S/S (MNH)
The Frank Sinatra stamp will be issued in miniature sheet format including 4 stamps with the same design, but placed in rotated way.
Magyar Posta is issuing a special stamp to commemorate the centenary of the birth of the American actor and singer Frank Sinatra, who won eight Grammy awards, three Oscars and several Golden Globe awards. The stamp design features the famous performing artist's portrait. Fifty thousand copies of the miniature sheet containing four identical stamps and designed by the graphic artist Ágnes Berta were produced by the Pénzjegynyomda printing company. 
Also listed under...
You may also be interested in...