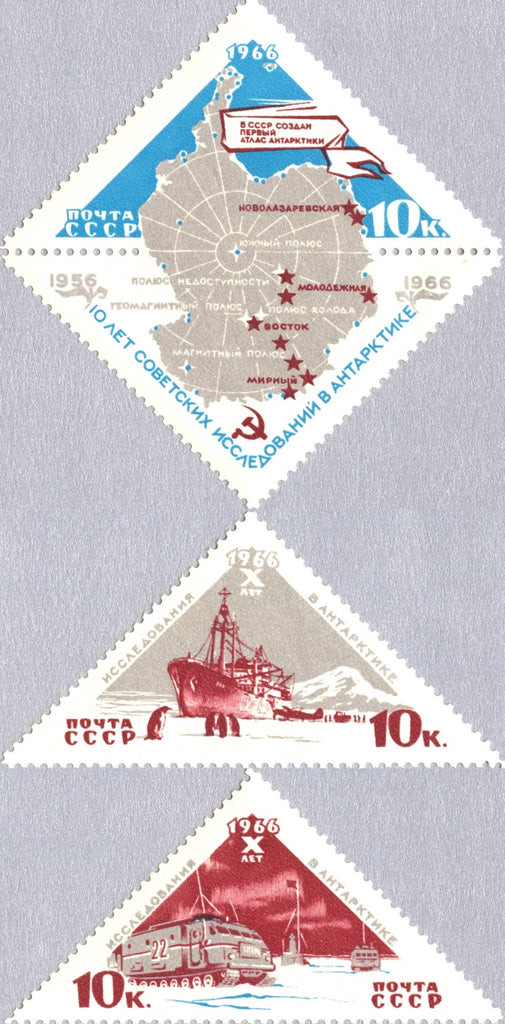 #3162-3164 Russia - Antarctica (MNH)
1966 - 10 Years of Soviet explorations in Antarctica, Set of 3. Designs: No. 3162, Map of Antarctica with Soviet Stations. No. 3163, Diesel Ship "Ob," and emperor penguins. No. 3164, Sno-Cat tractors and aurora australis; No. 3162 has horizontal rows of perforation extending from either mid-side of the map.
Also listed under...
You may also be interested in...