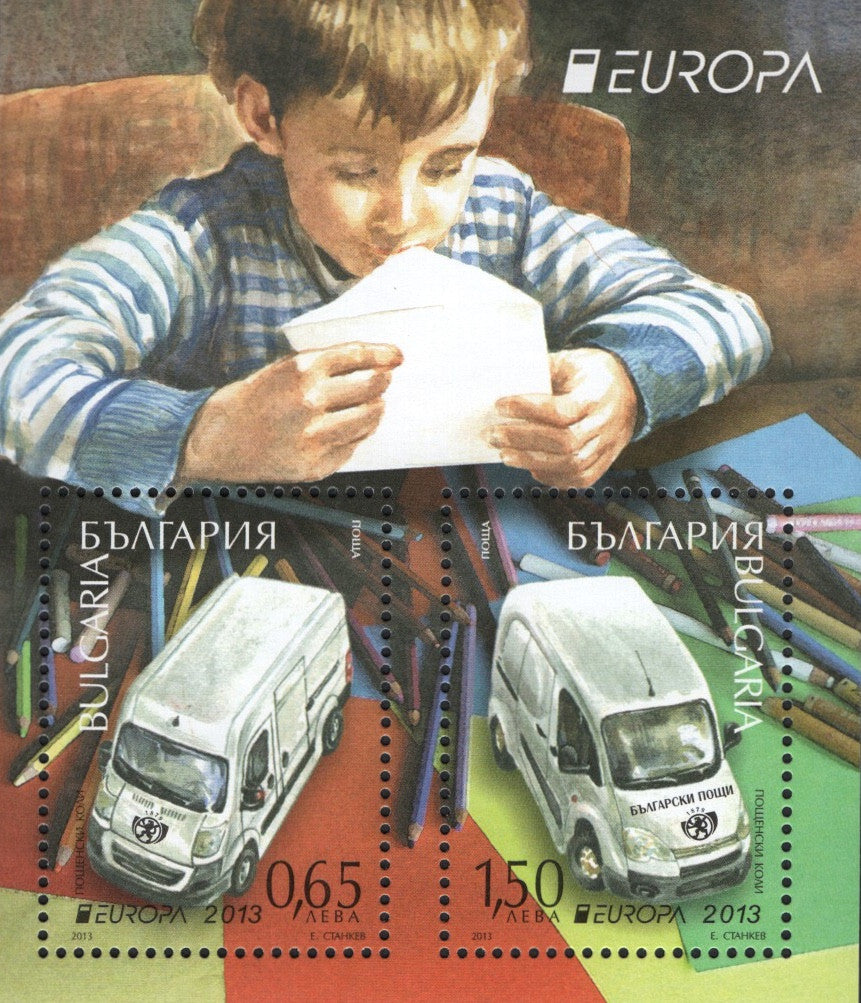 #4640 Bulgaria - 2013 Europa: The Postman Van S/S (MNH)
2013 Europa: Postman Van, Souvenir Sheet of 2, #a-b (Stamps Without White Frame). Designs: 
Bulgarian Postal Van:
 a, 65s, Facing lower left corner, area in red, behind denomination. b, 1.50 l, Facing lower right corner, with red triangle at lower left.
Also listed under...
You may also be interested in...