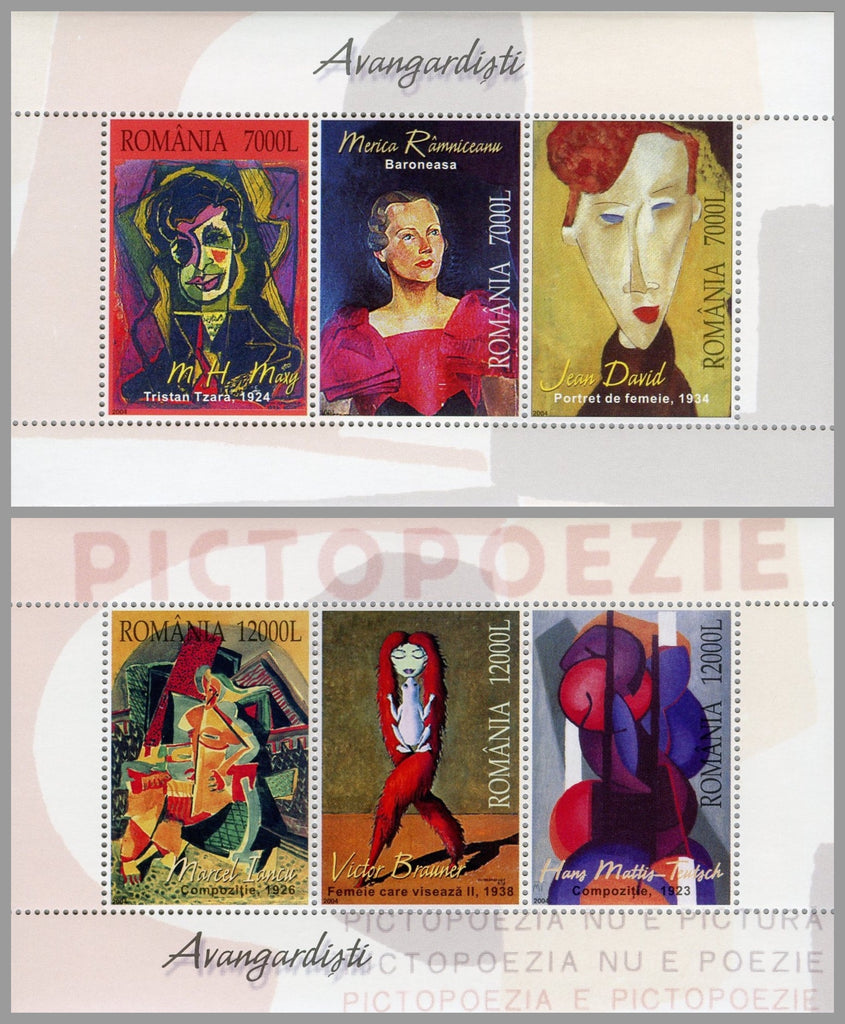 #4692-4693 Romania - Modern Paintings, 2 S/S (MNH)
2004 Modern Paintings, Sheets of 3, #a-c, set of 2.
Designs: No. 4692, 7000 l: a, Tristan Tzara, by M.H. Maxy. b, Baroness, by Merica Ramniceanu. c, Portrait of a Woman, by Jean David. No. 4693, 12,000 l: a, Composition, by Marcel Iancu. b, Femele Care Viseasza, by Victor Brauner. c, Composition, by Hans Mattis-Teutsch. 
Also listed under...
You may also be interested in...