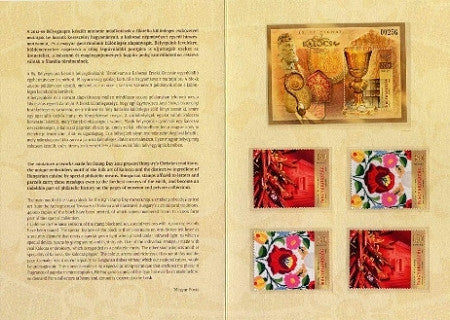 Hungary - 2012, 85th Stamp Day, Kalocsa, Souvenir Album (MNH)
85th Stamp Day Issue. The stamp sheet numbered from 1-10,000 is available in a special stamp selection titled 85th Stamp Day: Kalocsa Collection. In addition to the basic stamp series, the seried special version also forms part of the exclusive collection and can only be purchased as part of this selection. The special feature of the 80 Ft denomination is the Kalocsa rose motif is real embroidery while the 130 Ft contains the special aroma of paprika sealed in microcapsules. Truly both a visual and olfactory wonder! These special issues were released in a commemorative limited-edition collection book.
Also listed under...
You may also be interested in...