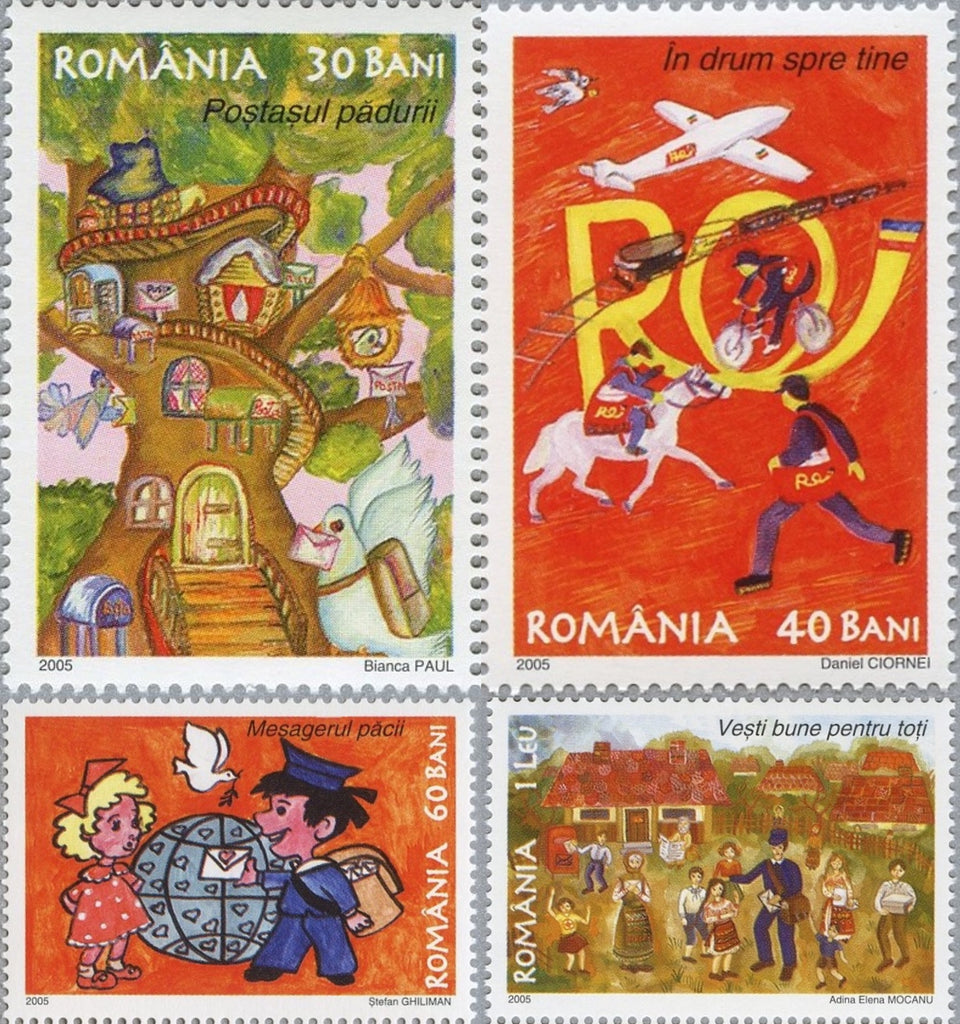 #4751-4754 Romania - Children's Art (MNH)
2005 Children's Art, Set of 4. Designs: 30b, Forest Mailman, by Bianca Paul. 40b, The Road to You, by Daniel Ciornei. 60b, A Messenger of Peace, by Stefan Ghiliman, horiz. 1 l, Good News for Everybody, by Adina Elena Mocanu, horiz.
Also listed under...
You may also be interested in...