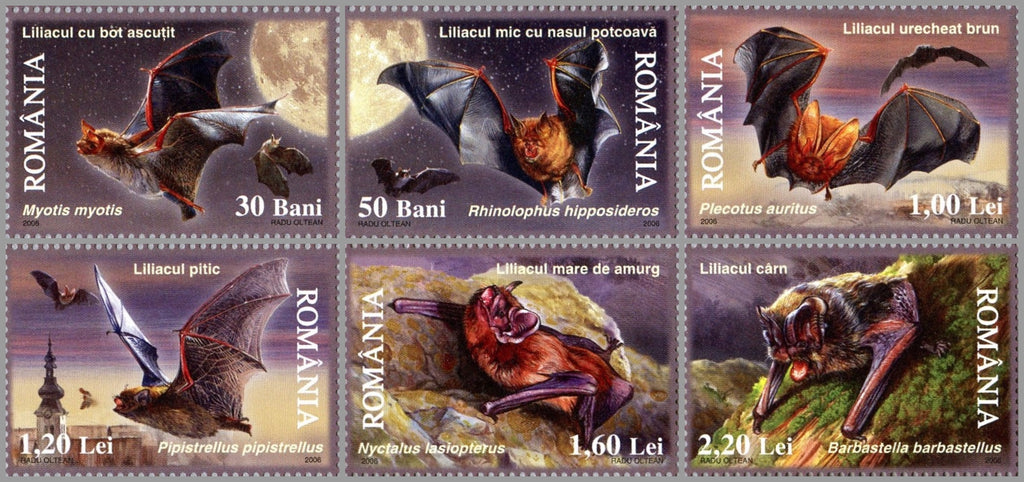 #4858-4863 Romania - Bats, Set of 6 (MNH)
2006 Bats, Set of 6. Designs: 30b, 
Myotis myotis 
(Greater mouse-eared bat). 50b, 
Rhinolophus hipposideros 
(Lesser horseshoe bat). 1 l, 
Plecotus auritus 
(Brown long-eared bat). 1.20 l, 
Pipistrellus pipistrellus 
(C
ommon pipistrelle). 1.60 l, Nyctalus lasiopterus (Greater noctule bat). 2.20 l, Barbastella barbastellus (B
arbastelle).
Also listed under...
You may also be interested in...