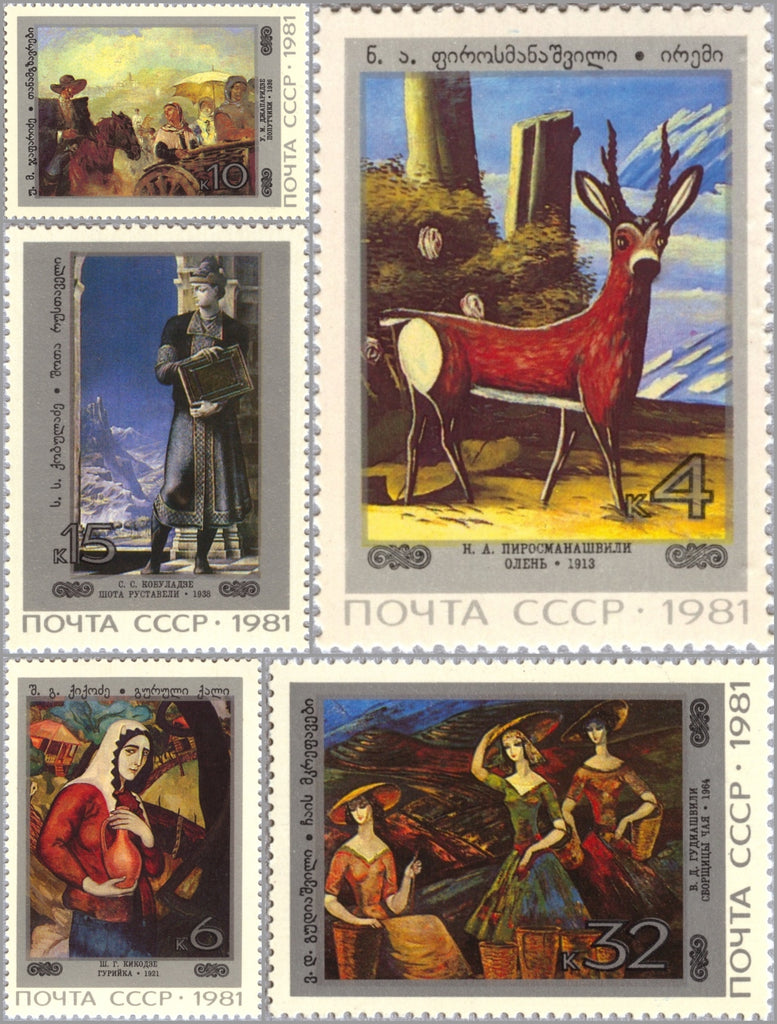 #4995-4999 Russia - Paintings (MNH)
1981 Paintings, Set of 5. Designs: 4k, Autumn, by Niko Pirosmanashvili, 1913. 6k, Gurian Woman by S.G. Kikodze, 1921. 10k, Fellow Travelers, by U.M. Dzhaparidze, 1936, horiz. 15k, Shota Rustaveli, S.S. Kobuladze, 1938. 32k, Collecting Tea, by V.D. Gudiashvili, 1964, horiz.
Also listed under...
You may also be interested in...