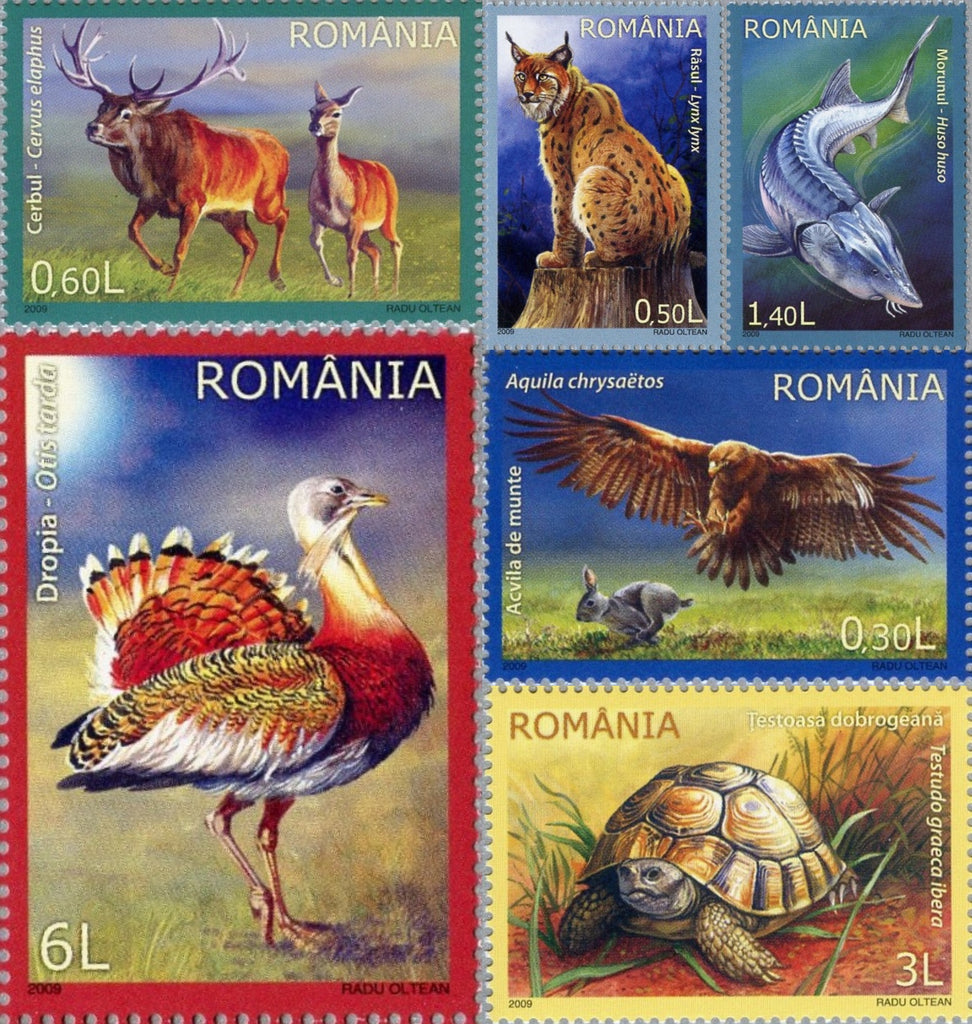 #5125-5130 Romania - Protected Animals (MNH)
2009 Protected Animals, Set of 6. Designs: 30b, Aquila chrysaetos (Golden eagle). 50b, Lynx lynx (Lynx), vert. 60b, Cervus elaphus (Red deer). 1.40 l, Huso huso (Beluga), vert. 3 l, Testudo graeca ibera (Greek tortoise). 6 l, Otis tarda (Great bustard), vert.
Also listed under...
You may also be interested in...