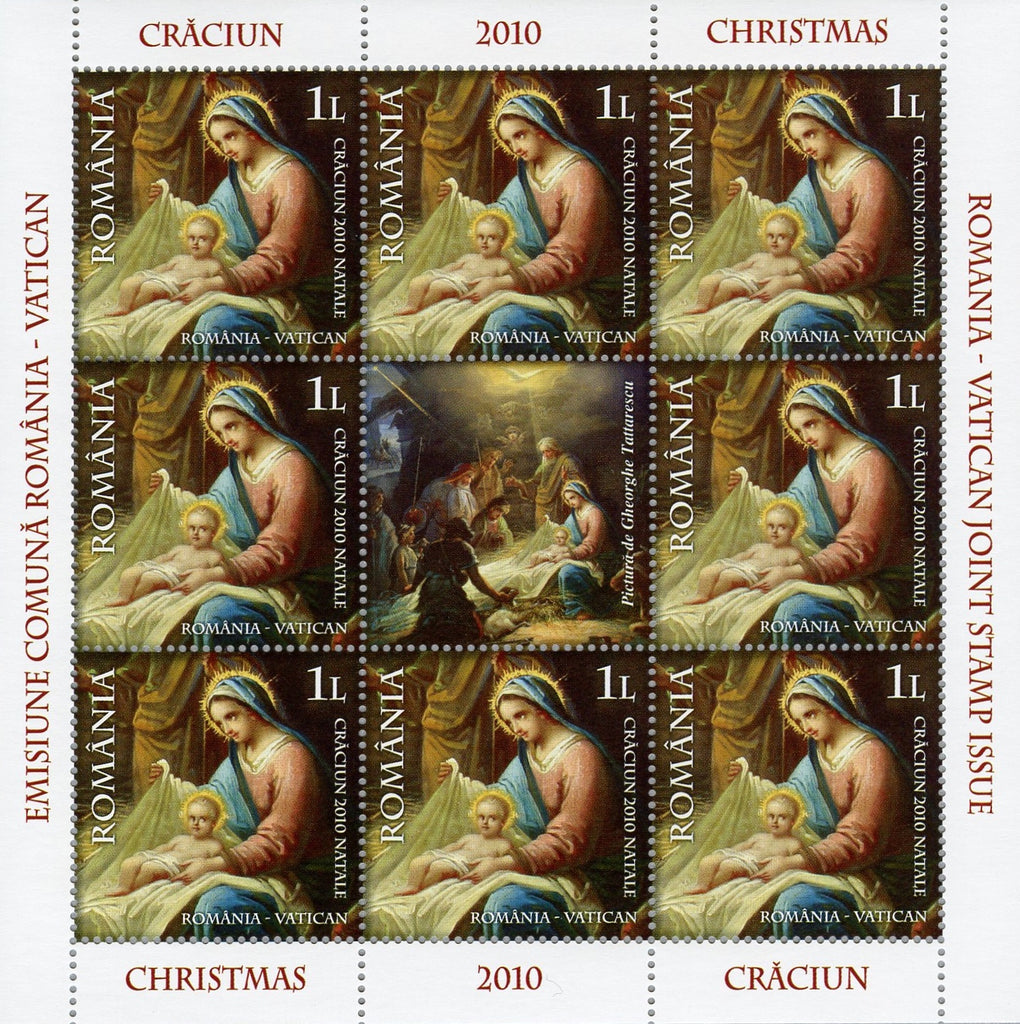 #5218-5219 Romania - 2010 Christmas, 2 M/S (MNH)
2010 Christmas, 2 Miniature Sheets, 8 stamps + central label each. Designs: Paintings: 1 l, The Birth of Jesus, by Gheorghe Tattarescu. 3.10 l, The Nativity and Adoration of the Shepherds, by the School of Murillo.
Also listed under...
You may also be interested in...