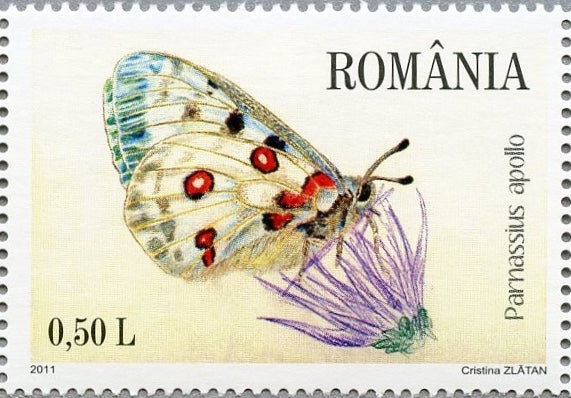 #5248-5253 Romania - Butterflies and Moths (MNH)
2011 Butterflies and Moths, Set of 6. Designs: 50b, Parnassius apollo (Apollo). 60b, Greta oto (Glasswing butterfly), vert. 2.40 l, Morpho nestira. 3 l, Papilio machaon (Old world swallowtail). 4.50 l, Attacus atlas (Atlas moth). 5 l, Inachis io (Peacock butterfly).
Also listed under...
You may also be interested in...