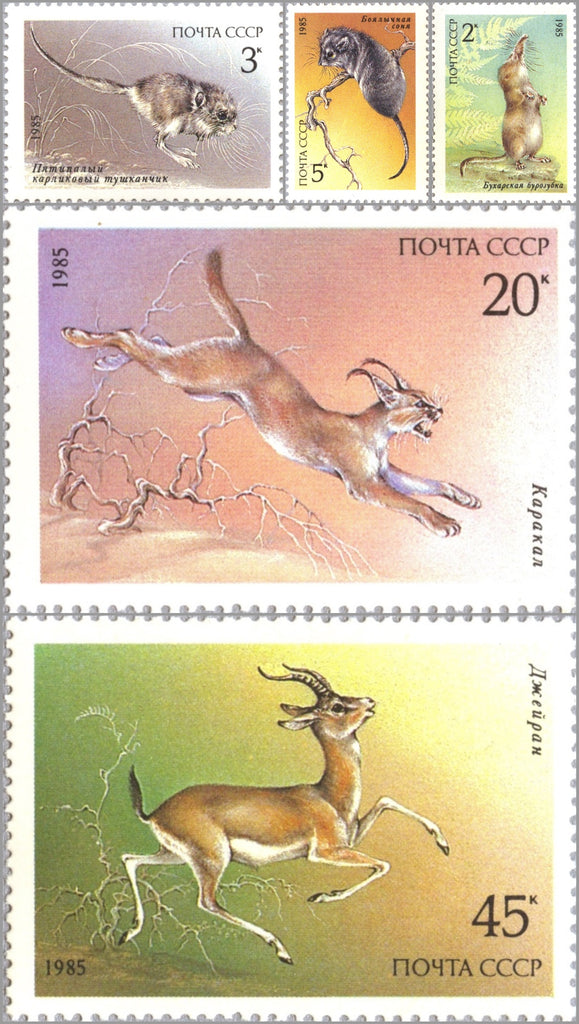 #5388-5392 Russia - Endangered Wildlife (MNH)
1985 Endangered Wildlife, Set of 5. Designs: 2k, Sorex bucharensis (Pamir shrew), vert. 3k, Cardiocranius paradoxus (Five-toed pygmy jerboa). 5k, Selevinia betpakdalensis (Desert dormouse), vert. 20k, Felis caracal (Caracal or desert lynx). 45k, Gazella subgutturosa (Goitered or black-tailed gazelle); Nos. 5391-5392, size: 47x32mm.
Also listed under...
You may also be interested in...