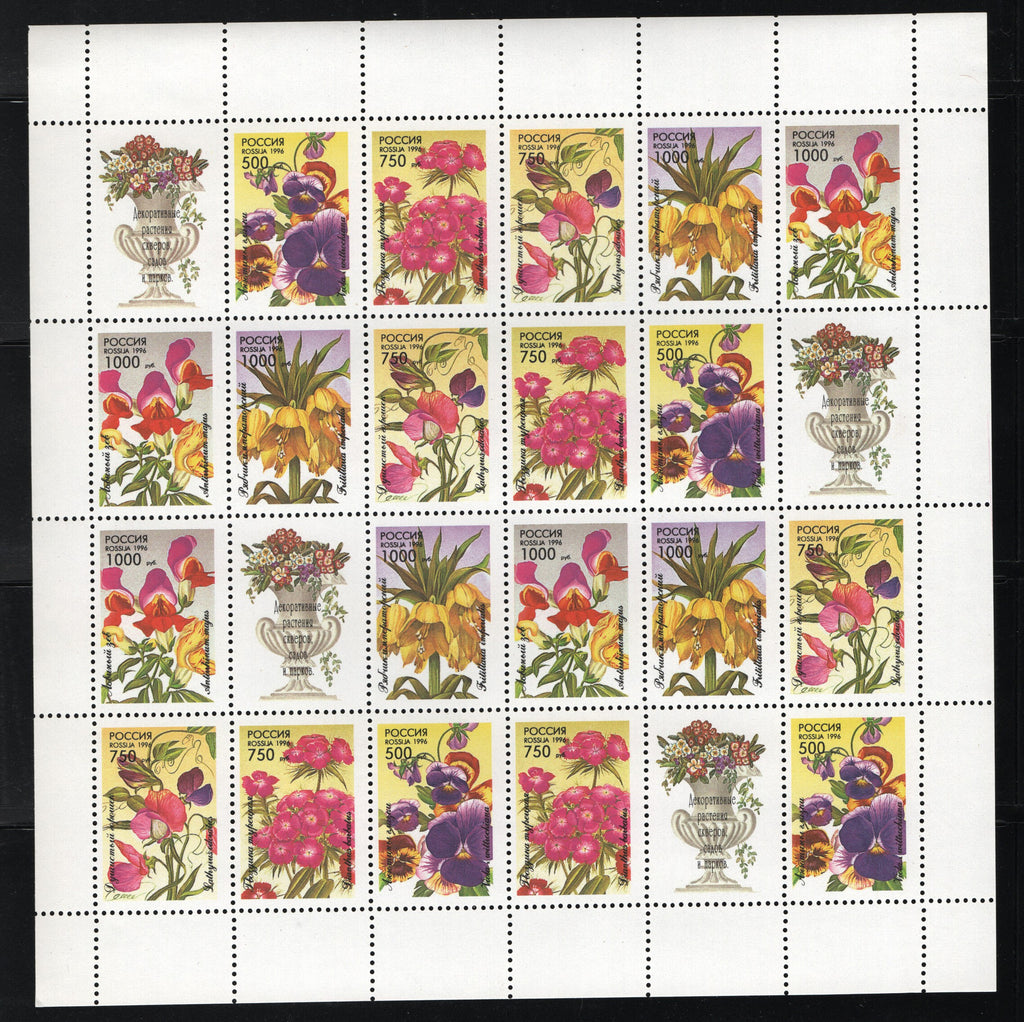 #6306a Russia - Flowers M/S (MNH)
1996 Flowers Miniature Sheet of 20, 4 each #6302-6306 + 4 labels. Designs: 500r, Viola wittrockiana (Pansy). 750r, Dianthus barbatus (Sweet william). 750r, Lathyrus odoratus (Sweet pea). 1000r, Fritillaria imperialis (Crown imperial). 1000r, Antirrhinum majus (Garden snapdragon).
Also listed under...
You may also be interested in...