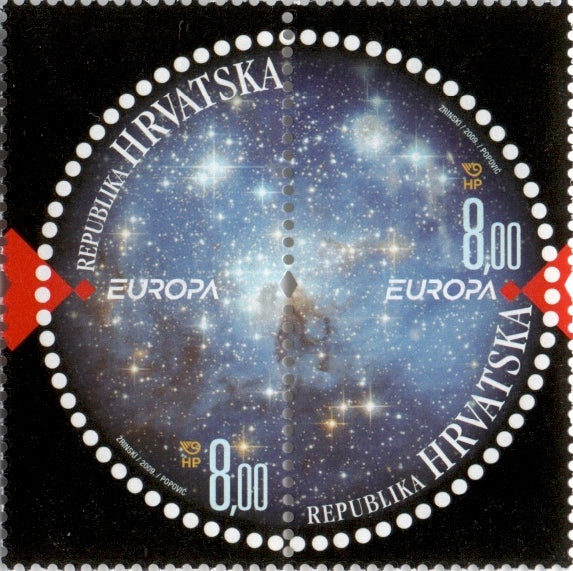 #730 Croatia - 2009 Europa: Astronomy, Pair (MNH)
2009 Europa: International Year of Astronomy, Horiz. Pair, #a-b. Designs: 8k, Image of space from Hubble Space Telescope with red diamond at: a, Left. b, Right; Values are for stamps with surrounding selvage.
Also listed under...
You may also be interested in...