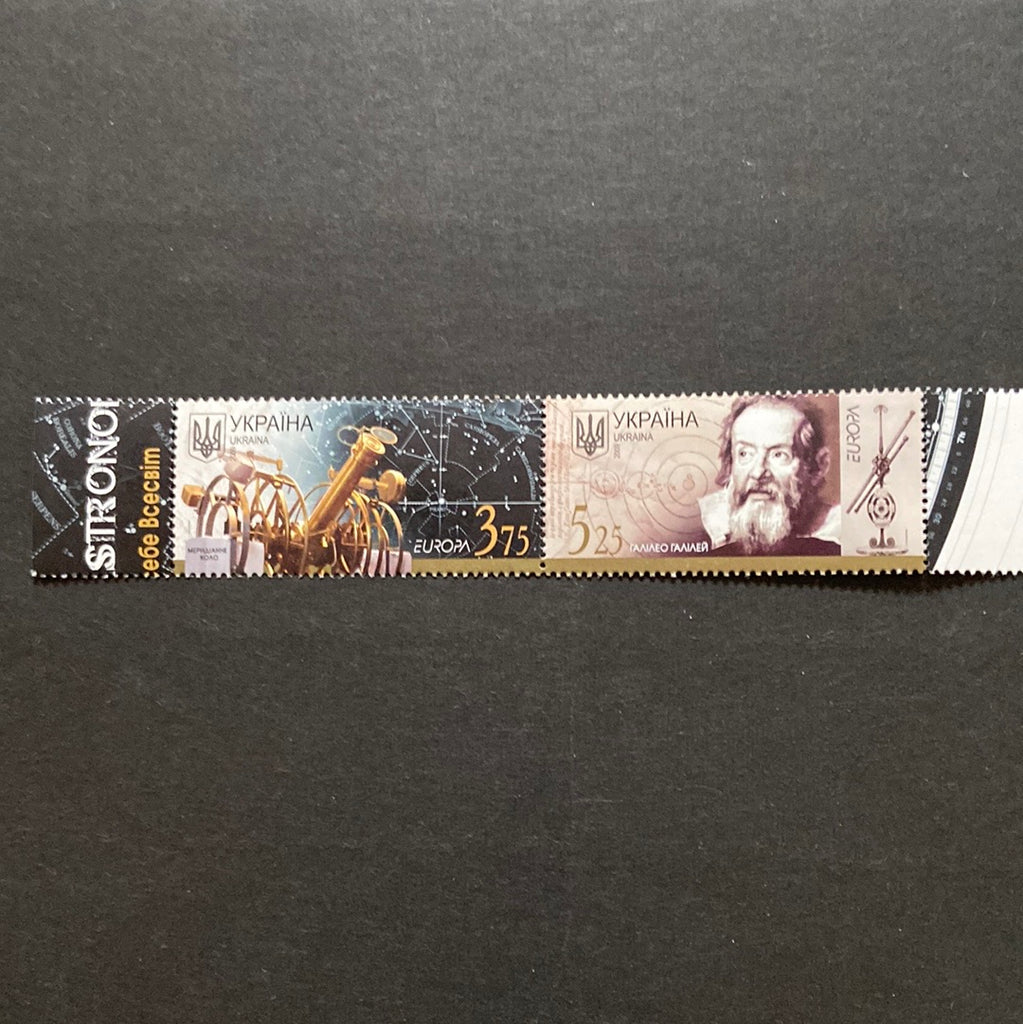 766 Ukraine - 2009 Europa: Astronomy, Pair (MNH)
2009 International Year of Astronomy, Complete Booklet, containing a pane with a pair of 57x28mm perf. 11½ stamps, Nos. 766a-766b. Designs: Europa: a, Telescope and star chart. b, Map of solar system, Galileo Galilei and his telescope.
Also listed under...
You may also be interested in...