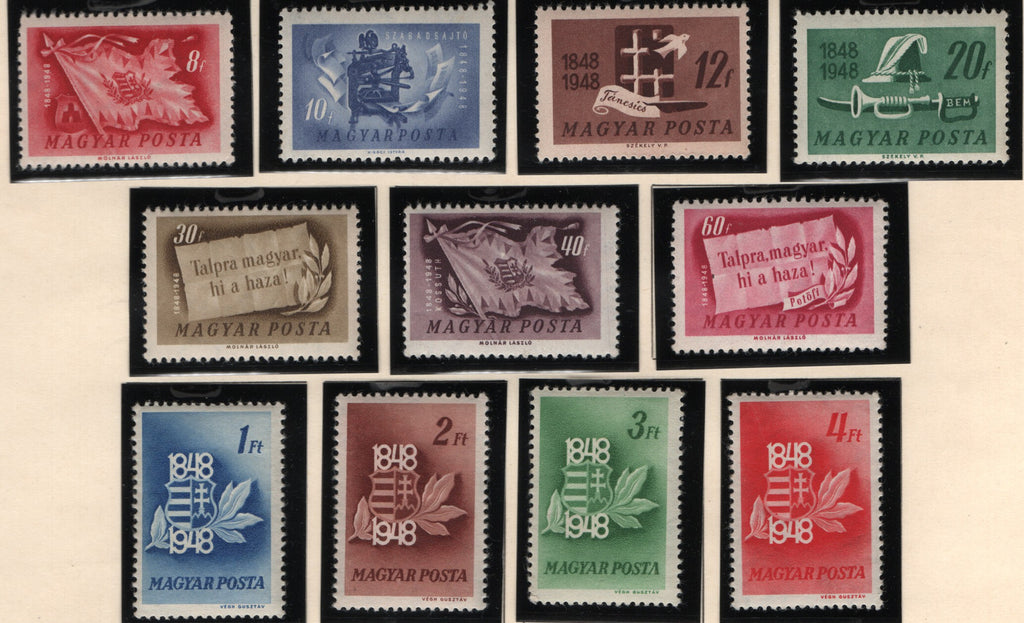 #829-839 Hungary - Hungary's War for Independence, Cent. (MNH)
1948, Centenary of the beginning of Hungary's war for Independence. Designs: Hungarian Flag, 1848 Printing Press, Barred Window and Dove, 1848 Shako, Sword and Trumpet, "On your feet Hungarian, the Homeland is Calling!" and Arms of Hungary.
Also listed under...
You may also be interested in...