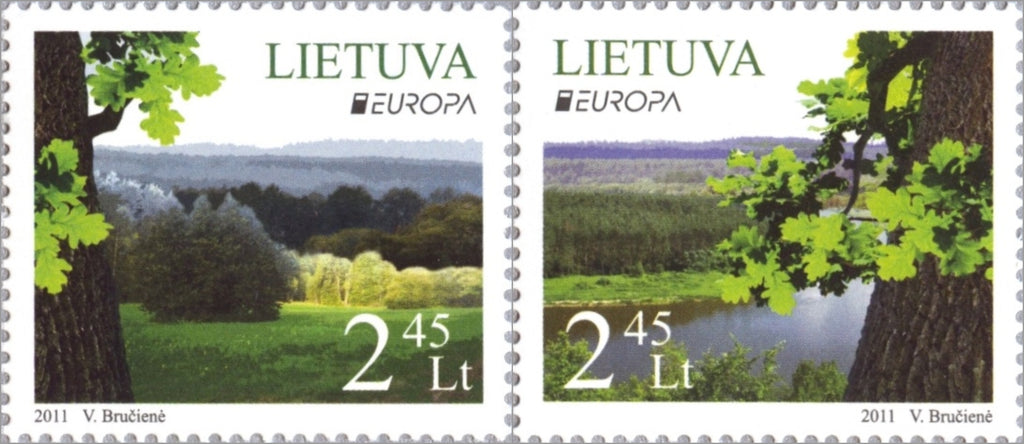 #938-939 Lithuania - 2011 Europa: Intl. Year of Forests (MNH)
2011 Europa: International Year of Forests, Set of 2. Designs: Tree in foreground, forest and: No. 938, 2.45 l, Field (denomination at LR). No. 939, 2.45 l, River (denomination at LL).
Also listed under...
You may also be interested in...