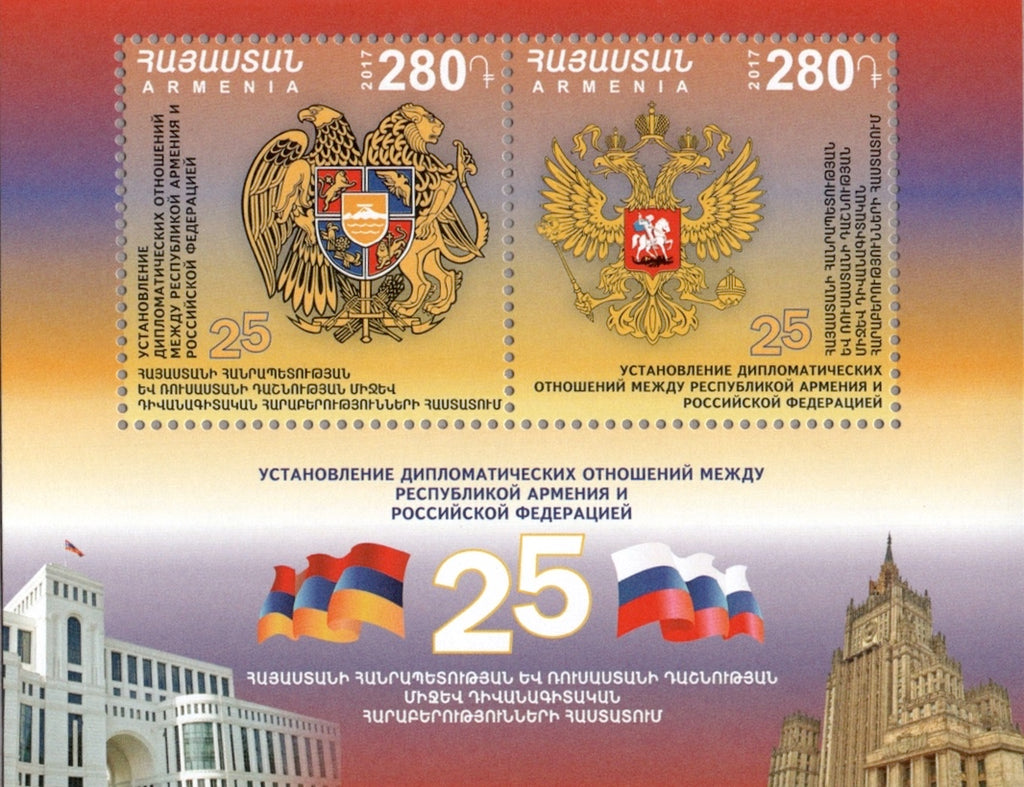 #1118 Armenia - Diplomatic Relations w/ Russia, 25th Anniv. S/S (MNH)
2017 - 25th Anniversary of the Establishment of Diplomatic Relations between Armenia and Russia, Souvenir Sheet of 2. Designs: Coat of arms of: a, Armenia ("25" at LL). b, Russia ("25" at LR).
You may also be interested in...