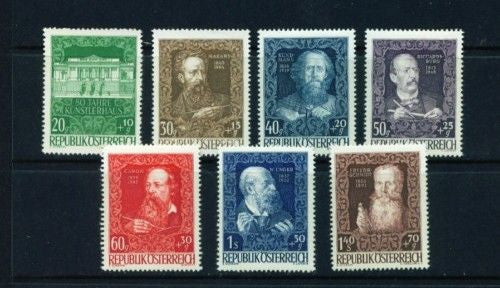 #B245-B251 Austria - Vienna Künstlerhaus, 80th Anniv. (MNH)
1948 
Vienna Künstlerhaus, home of the leading Austrian Artists Association, 80th Anniversary, Set of 7. Designs: 20g + 10g, Künstlerhaus, Vienna. 30g + 15g, Hans Makart. 40g + 20g, Carl Kundmann. 50g + 25g, A.S. von Sicardsburg. 60g + 30g, Hans Canon. 1s + 50g, William Unger. 1.40s + 70g, Friedrich von Schmidt.
Also listed under...
You may also be interested in...