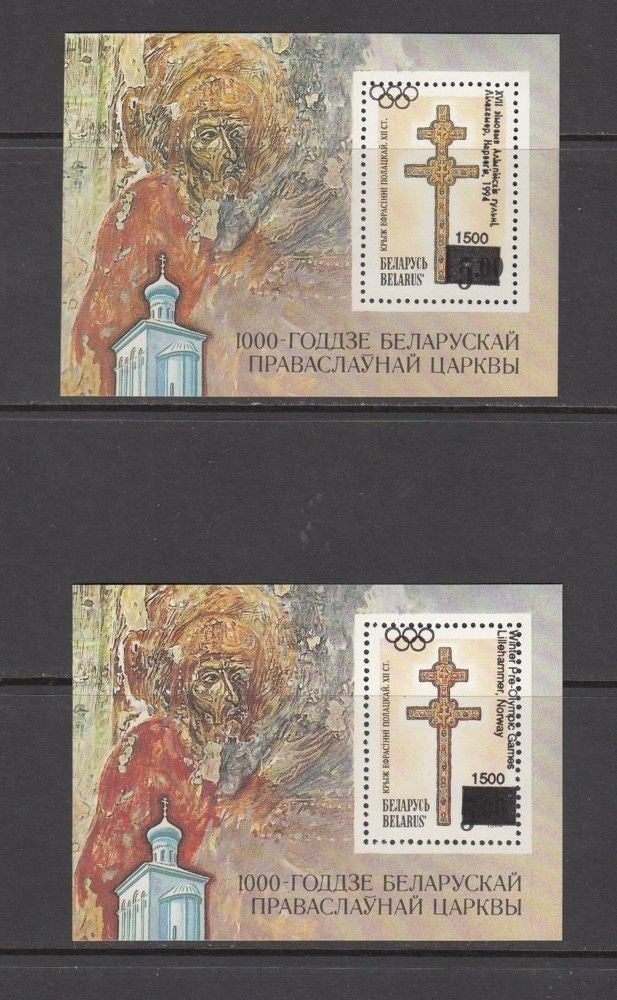 #59-60 Belarus - No. 18 Surcharge, Overprint, Perf S/S (MNH)
1993 No. 18 Surcharge, 2 Overprint, Perf. Souvenir Sheets. Designs: Overprints "e" & "f" on No. 18 have the wording at the right reading down and Olympic Rings in upper left corner. #59 in Belarusian and #60 in English.
Also listed under...
You may also be interested in...