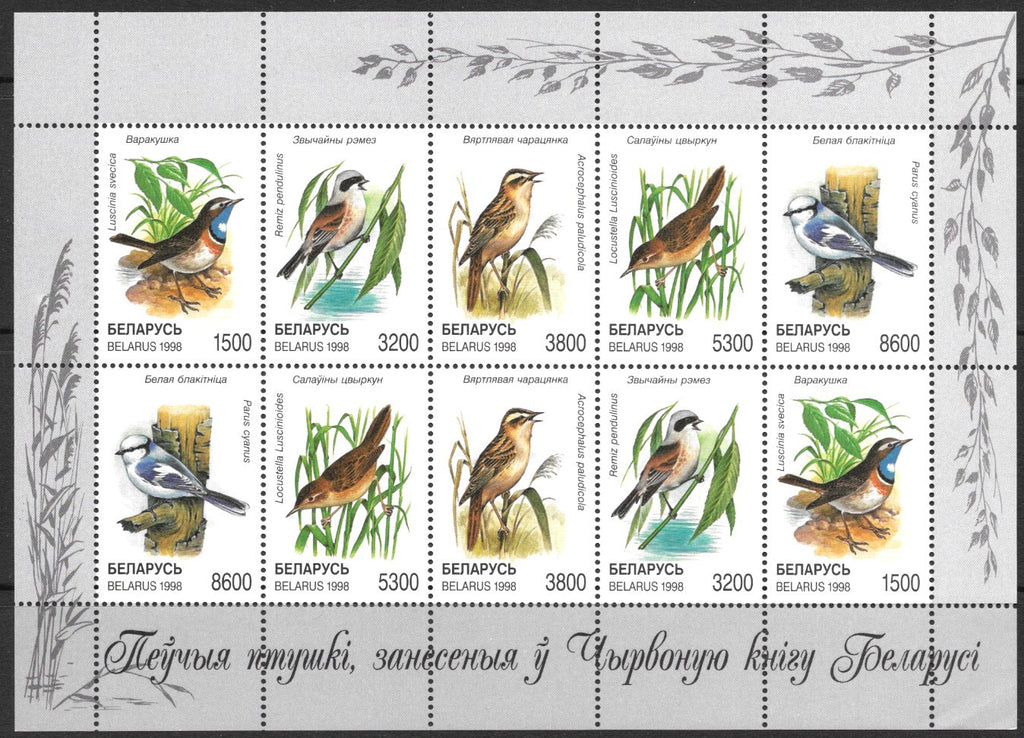 #247a Belarus - Songbirds M/S (MNH)
1998 Songbirds from Red Book of Belarus, Miniature Sheet, 2 each, #243-247. Designs: 1500r, Luscinia svecica (Bluethroat). 3200r, Remiz pendulinus (Eurasion penduline tit). 3800r, Acrocephalus paludicola (Aquatic warbler). 5300r, Locustella luscinioides (Savi's warbler). 8600r, Parus cyanus (Azure tit). 
Also listed under...
You may also be interested in...